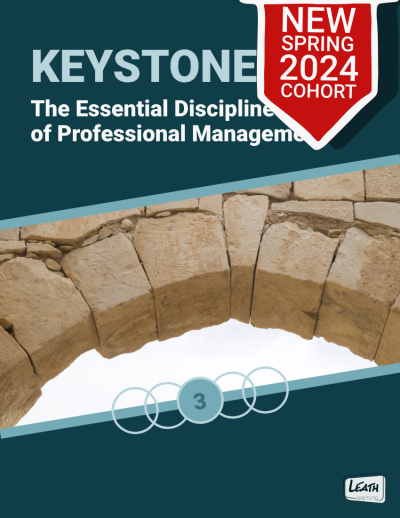 Keystone
The Essential Discipline of Professional Management
Keystone provides mid-to-late career managers (the true architects of work culture and how things get done) with meaningful, next-level, best-in-class Cohort experiences and tools to maximize the department, function, or organization one leads.
Arising from the observation that today's managers must carry their own workloads, shoulder the responsibility of team performance, and guide cross-functional projects, Keystone provides leaders with the much-needed opportunity to pause, reflect, develop and practice the skills essential to achieve managerial success in today's fast-paced, ever-flattening, more-with-less, often disassociated work environments spread hither and yon. Keystone participants will re-evaluate personal strengths, clarify professional challenges, engage others in one's own development, and sustain essential behaviors for personal and professional success in the years ahead.
Keystone Volumes Include
Volume 1:
Becoming a Truly PROFESSIONAL Manager—Understanding Why, What, How & Who
Volume 2:
Developing Others Now
Volume 3:
Deciding & Delegating at Scale
Volume 4:
From Coach to Mentor & Back Again
Volume 5:
Unlocking Others'  Potential
Volume 6:
Synergizing Cross-Enterprise Collaboration for Unprecedented Lift
Volume 7:
Adapt, Evolve & Grow
Volume 8:
Creating the Conditions for Culture
Volume 9:
Navigating Differences, Conflict, Politics & Power
Volume 10:
Tying it All Together for the Journey Ahead—Endurance, Enrollment, Standardization & Celebration
Volume 11:
One Year Later: Alumni Reunion & Refresh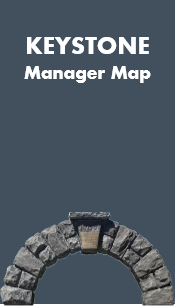 Participants also receive and complete a Manager Map with their coach.
Course Architecture
Includes: Four 2-day workshops across 12 months, one Leadership 360 feedback assessment, one EQ assessment, one Interpersonal assessment, in-class experiential activities, one year of personalized/one-on-one performance coaching with a seasoned executive coach, and an "all hands" alumni reunion and refresher one year following program completion.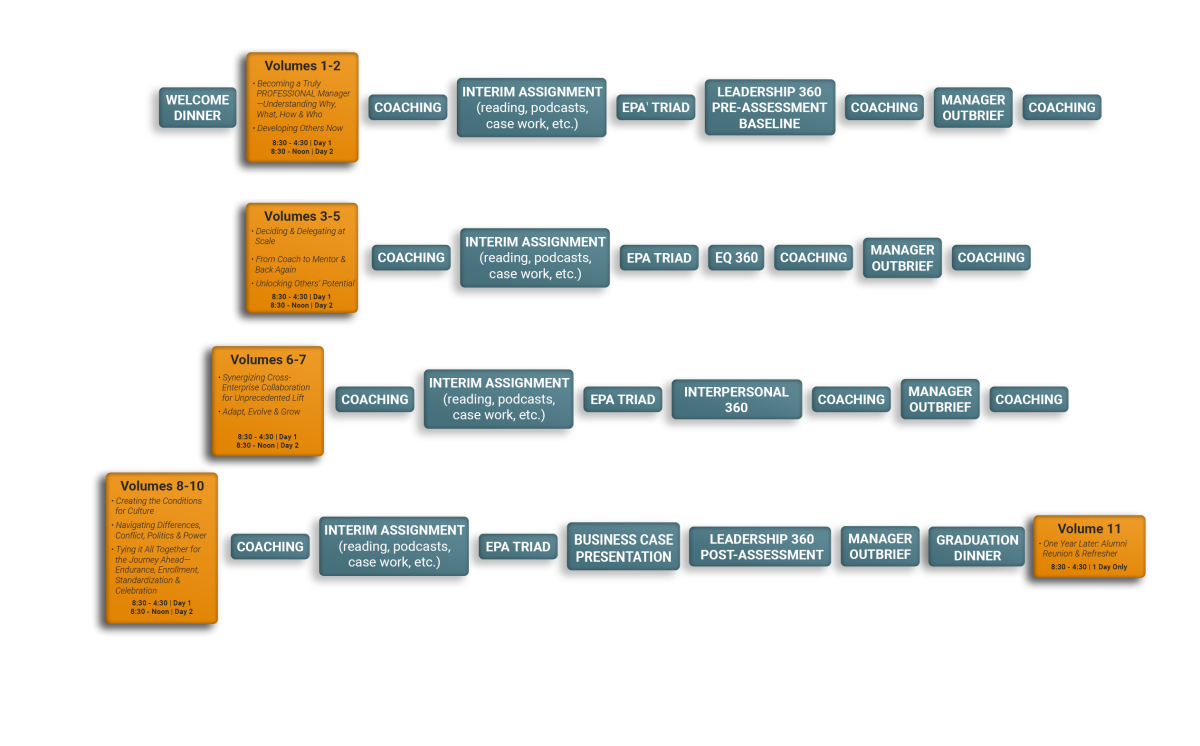 Components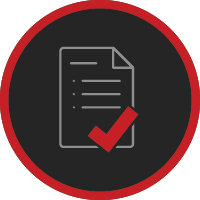 Assessment(s)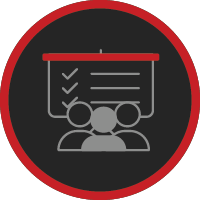 Lecture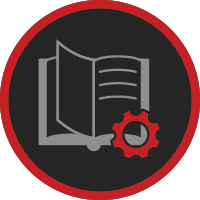 Reading Assignment(s)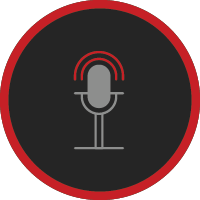 Podcast(s)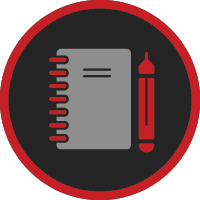 Printed Workbook(s)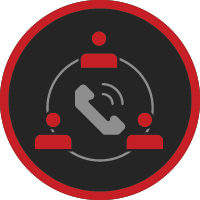 Peer Encouragement & Practice Calls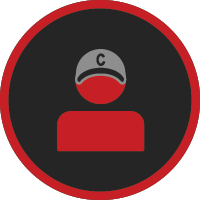 Coach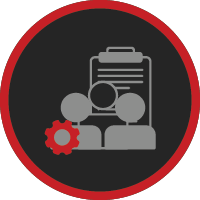 Group Project(s)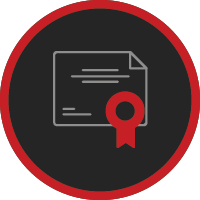 Certificate of Completion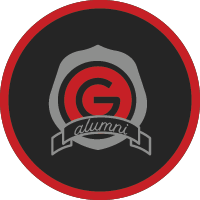 Alumnus Pin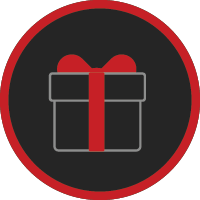 Commemorative Gift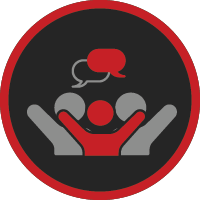 Alumni Reunion & Refresh
Audience(s)
Leaders with 8+ years of formal management responsibility for teams, projects, functions, or departments at any level in the organization.
Duration(s)
Quarterly 2-day workshops for one year total with a minimum of eight coaching calls woven throughout. One year following graduation, a 1-day alumni mixer and course refresher.
Investment/Range
$29,750/pp. (Multi-participant and multi-volume bundles available. Contact a Program Advisor for details.)
Format(s)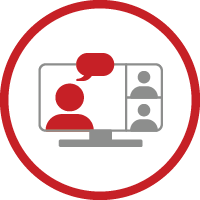 Live Online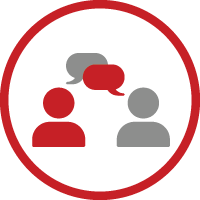 In Person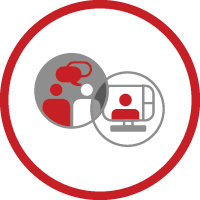 Blended Learning
Leath Learning Pillar(s) this Solution Supports
Leadership
Culture
Investment
$29,750/pp.
(Multi-volume and multi-participants bundles available. Contact a Program Advisor for details.)
Availability
0/18 seats
Format
Blended Learning
Location
1 Live Online workshop (05/06-07/2024) followed by
3 In Person Workshops (09/16-17/2024, 01/13-14/2024, and 04/14-15/2024 at locations TBD).
Graduation Celebration (to occur Live Online 06/24/2024 upon conclusion of Coaching Commitments).
READY TO ROLL? IT'S AS EASY AS 1, 2, 3!
What's Next?
After you either contact us or complete your application form, a Program Advisor will be your passport to participation, but should you have any questions regarding deferrals, substitutions, cancellations, refunds, credits, or attendance, please see our FAQs or Policies.
We look forward to hosting you and supporting your ongoing leadership development.
Thank you for your trust in us.