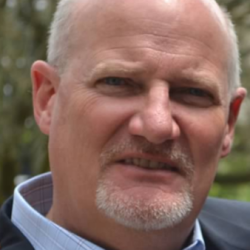 Phil Davis
Phil Davis is a Practitioner Consultant and Faculty Member for Leath Group, LLC—a dynamic curriculum development and intellectual property greenhouse that grows leaders and shapes cultures.
Phil has over 35 years of hands-on leadership, customer service, operations transformation, technology enablement, risk management, project management, and client support experience in leading customer care and financial services organizations. He managed as many as nine locations (on-shore, near-shore, and off-shore) and almost 1,500 associates at one point. Phil's consulting focus is business transformation, performance management, and cultural integration.
Phil's passions and expertise flourish when effectively leading organizations through change from process re-engineering to cultural integration and transformation. He is a proven leader in delivering on corporate targets, as evidenced by achieving a 35% reduction in operating expenses over a recent three-year period through performance management and technology efficiency initiatives. In addition, he has successfully steered organizations through approximately two-dozen organizational consolidations and/or site closures by understanding the human impact of change on employees, families, livelihoods, and communities.
Phil has served capably in executive leadership roles with Bank of America, Citigroup, and, more recently, Vantiv and Think Finance. During the recent global recession, Phil was serving as the Chief Operating & Credit Officer for a Nevada-based credit card lender. Despite overseeing 140% portfolio growth immediately prior to the downturn, he led the design and implementation of risk-management strategies that mitigated the external risk to the portfolio.
During his career, Phil has played an integral role in the credit industry. He was a charter member of the Bankruptcy Issues Council, which spearheaded bankruptcy reform, has served as a member of the National Foundation for Consumer Credit Advisory Council, and on the Board of Directors for Consumer Credit Counseling Services of Virginia.
Phil is currently serving on the Executive Committee of the Board of Directors of the nonprofit International Baseball Academy of Central America, and he was instrumental in their recent signing of a training partnership agreement with one of the Nicaraguan professional baseball teams (BOER Indians).
He earned a bachelors degree in Economics with a concentration in Management from Hampden-Sydney College in Virginia.
On the personal side, Phil has been married to Lisa for 22 years, and they currently reside in Flower Mound, TX. They enjoy socializing with friends in their new mixed-use community, yard work, and volunteering at the local food pantry. As evidence of their passion for travel, they moved temporarily to Nicaragua for four months in 2014 for what they describe as a "once-in-a-lifetime adventure."