Your Potential. Our Purpose.
Welcome.
Leath Learning is home to the branded consulting, curricula, and coaching solutions we provide to turbocharge professional leadership development. Here you can explore our many Cohort Programs, Classroom Programs, Coaching Experiences, and Client Experiences designed for executives and employees in public, private, and non-profit organizations.
If you are interested in different, tailored, or altogether custom (made from scratch) programs, please contact our Program Advisors at learning@leathgroup.com.
To purchase popular retail products including our Books, Playing Cards, and general Merchandise & Gifts, please visit our forthcoming shop.
"Learning is not attained by chance, it must be sought for with ardor and attended to with diligence."
Abigail Adams
Programs & Experiences
Testimonials
"Our organization partnered with Leath Group to develop best-in-class sales curriculum. We found the entire team to be responsive, engaging, open and driven. The end-product is one that received rave reviews across the entire division. As a leader, Blake is someone we found ourselves continually turning to for advice on design, delivery, and most importantly WOWing the audience. I have nothing but great things to say about our experience with Blake and team."
Kerri Palmer
Senior Vice President—Risk Management, Capital One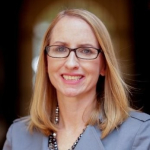 "The courses, curriculum, and leaders at Leath Group were incredibly refreshing. Working in the military, we stay pretty well insulated, but Leath introduced top-of-the-line, disruptive, cutting-edge content that provided highly practical perspectives on one of today's most pressing business issues: successful leadership in a complex and distributive organizational environment. As a result of their engagement and coaching our top leaders, we learned to understand and leverage differences, many of them cultural, and succeeded at executing our strategies."
Col Darren Cochran
USAF, Retired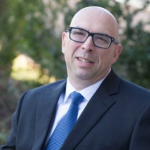 "Designed originally for middle managers, the curriculum provided by Leath Group appealed to all levels of leadership. The strong combination of timely content and coaching provided by an experienced cadre of former executives will benefit your leaders for years to come."
Mark A. Plake
Managing Partner, The Added Time Investments LLLP, and President (retired), HollyFrontier Lubricants & Specialties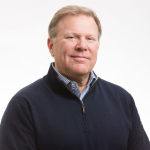 "In our collaborations together at GE, Bausch + Lomb, and Lockheed Martin, I looked forward to Blake's input time after time. He—like the caliber of people drawn to him—has always been incomparable at getting the lay of the land quickly, synthesizing vast amounts of information from multiple stakeholders, intuiting what needs to be done and how, then developing and delivering reality-based curriculum and coaching that moved our needle or benefited the bottom line. In the sea of choices, I choose Blake because he gets the job done, energizes others with that infectious laugh, and I can always predict the work product we create together will be World Class."
Cynthia Davis
Co-Founder, Radiant Blue, LLC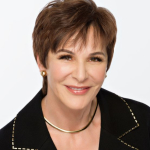 "When asked to make ground-shaking changes in a world-renowned technology firm, my first call was to Leath Group. They embraced the mission quickly and built a hybrid leadership + change program that kept our business running smoothly, improved processes mid-flight, and delighted ownership. Their content and delivery enabled us to accomplish in months what I thought would surely take years, and it all began with their willingness to accept what some had whispered was impossible."
John Zarb
President & Founder, ITinerantCIO, LLC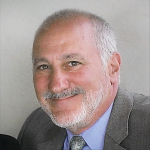 "Whether for High-Potentials or Leaders, Leath Group has been a great solution partner for executing our vision of employee development. I love their flexibility, understanding, and willingness to change with the business. They do a great job listening to our requirements, providing realistic recommendations, and introducing best practices. Their passion for people and high-quality programs comes through in their deliverables. I had the pleasure to partner with Clay Morgan and Dave Rigdon, and they have been lifesavers many times over! Clay is an amazing facilitator, and Dave is a genius content developer. Coming from a lean organization, it was great adding them as an extension to my team. I highly recommend them for any organization's talent development needs."
Kimmi Halsor
Sr. Talent Development Business Advisor, Toyota North America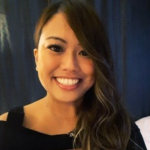 "When you interact with people, very few leave you with a memorable experience. I was privileged to have such an exchange in my interactions with Blake and his colleagues at Leath Group. From the time we met and embarked on our learning workshops, they impressed me with their command of leadership principles and unmatched ability to translate teaching into practical and actionable steps. They quickly understood the context and unique needs of our working teams and combined a mixture of smart intuition and expert knowledge to offer guidance with immediate and lasting impact."
Michel E. Nouafo
Sales Director, East, Steelcase Health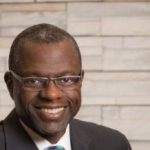 "Blake continuously astounds me with the level of personal care he extends to his employees and his clients. It's one thing to provide skillful guidance and clear leadership, but it's quite another to make yourself accountable for the greatness of others as if it were your own. This is what Blake provides to absolutely everyone he commits himself to, which is a very rare quality in my book. I've also been impressed, repeatedly, by his professional agility. I've seen unexpected, unfamiliar problems thrown his way on multiple occasions, and not once have I seen him balk at them. He's game for anything, willing to try anything, and willing to learn anything that will meet the problem head on. There's no rigidity in his practice, no ego, and no fear. If a solution exists, Blake is absolutely the man to find it. I couldn't recommend him more."
Aria Taddey
Founder, Organic Machinery Coaching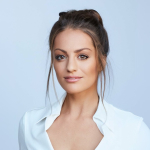 "Leath's Strategic Planning program was a game-changer for us. We went from reaction and mission-drift to building a cohesive strategy for the next 10 years. We now see ourselves and our purpose more clearly than ever before, and we could not have done it without them."
Cody McCommas
Executive Pastor, C3 Denton
"I've had the great pleasure of working and conversing with Blake and his team many times over the years, and their teachings have inspired the mantra I live and run my company by today: You only have one life, so live it well and pour your best into everything you do."
Jesper Efferbach
Founder, Jeff&Co Group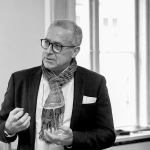 "In 2018 the GridLiance Executive Leadership team held a workshop facilitated by Leath Group to refresh the Company's strategy. The program that Blake and his team used was incredibly effective and the results of that workshop laid the foundation for the steep growth trajectory our Company has and continues to experience. The Golden Thread that focused sequentially on self, team, culture, and strategy established a clear set of core values and strategic priorities with which the organization was able to align."
Calvin Crowder
President & CEO, GridLiance, A Blackstone Portfolio Company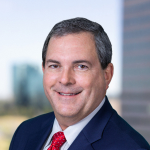 "As a leader, facilitating people toward a common goal can be a difficult but also rewarding experience. The facilitation skills I learned from Blake and his team provided me with the ability to problem solve efficiently, facilitate effectively, and mentor employees to reach their full potential."
James Polanco
Process General Foreman, Coeur Rochester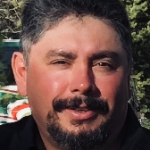 "Leath Group has become an iconic fixture in my recollections of professional development. Twelve years later, their top-notch content remains as fresh in my mind as the moment I learned it: thinking systemically about strategy, finding the sweet spot between leadership and company culture to produce lasting change, and tailoring communications purposefully for full absorption by the audience at hand. I will never forget the principles they shared or the quality of work they delivered. It inspired me, illuminated both my career and my personal life, and continues to reap benefits in literally every significant and meaningful relationship I have."
Helder Fialho Guerreiro
Managing Director, Sofarimex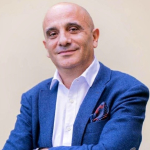 "There's so much shiny content out there, but successful implementation of new ideas, new ways of thinking, and new approaches ultimately comes down to relationships and consistent reinforcement of language and concepts. I experience both in my collaborations with Leath Group, first by seeing how much trust they earn with leaders, then by seeing their commitment to remain vested until new language and new skills take root and blossom. I suppose many groups are good starters, but developing entire benches of leaders who can positively change culture for a generation requires a long-term partner, and for that Leath is a role model and the standard to follow."
Carol Summersgill
CHRO, California Closets
"Leath Group has provided profound insights for me over the years. Whether in the form of coaching or the written word, they gather and synthesize information so quickly and provide feedback that gets straight to the point. Their coaching services are useful, practical and easy to apply—and always spot-on!"
Walt Benson, MBA
Small Business Owner & County Commissioner—Bernalillo County, NM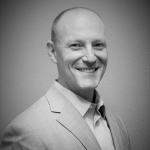 "Blake is excellent at what he does. He is willing to take on challenging tasks at an organization and individual level. In each case, he is well prepared, performs thorough analysis, and employs approaches that work effectively and efficiently. Most importantly, you know that you can trust Blake to get the job done no matter how big or small the project. He can scale efforts to engage with Fortune 500 companies on large cultural/change management efforts as well as perform coaching that requires precision accuracy. He is an excellent listener and someone that you want to continue to work with over the years."
Tommy Guercio
VP Professional Services, Anthology Inc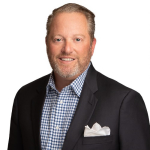 "From new leader assimilation to Social Styles team training, Blake has been extremely valuable in my journey to become a better leader and builder of strong teams."
Salvador Miñarro
President, Vitro Automotive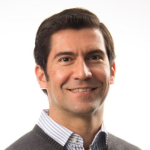 "Blake's wisdom and guidance were invaluable to our succession plan as we identified and executed key factors for a smooth transition."
Brian Cochran, CFP®, CKA® & John Moore, CIMA®, CKA®
John Moore Associates