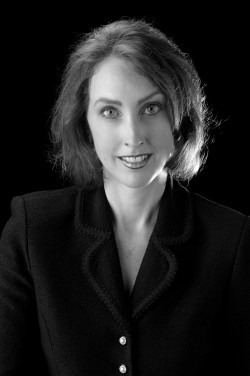 Susan Thoma
Susan Thoma is an Executive Consultant, Coach, and Faculty Member with more than 30 years as a results-oriented, relationship-building professional with significant experience managing and driving positive change through leaders and teams. Her background includes consulting, communicating, coaching, developing leaders, strategic planning and events. She has exceptional listening skills, creative and effective communication, with ability to influence others at all levels of the organization.
Most recently, Susan served as Senior Director for a Fortune 200 financial services firm where she led the Sales and Leadership Development function. She also drove the culture integration and talent management initiatives for new business acquisitions. During 2006, she was recognized as one of 30 associates invited to attend the corporation's elite worldwide Leadership Development Program.
Susan also spent seven years at Citibank where she served as the Chief of Staff to a Regional CEO. She managed the CEO's communication, strategic organizational development, change management and leadership development initiatives.
At Citibank, Susan received the Citicorp Service Excellence award in 1996 in recognition of dedication to Citicorp customers and outstanding service. Susan was also awarded membership into Menttium Corporation's Illinois 100™—elected as one of two high-potential women in Citibank to participate in an external mentoring program with CEOs. In 1994, she received the U.S./Europe Citibank Team Concorde Award from Citibank senior leadership to recognize her "extra effort" that transcends business borders.
For the first 10 years in Susan's career she served in outside business development, training, coaching and marketing roles spanning industries such as healthcare, pharmaceutical, telecommunications, manufacturing, engineering, chemical, high-tech and consumer products. One of Susan's passions is integrating music as a metaphor in business. Partnering with conductors of symphony orchestras, she writes, produces and directs interactive educational and motivational forums for executive teams and employees.
Susan earned a B.S. degree in Marketing from the Kelley School of Business at Indiana University, Bloomington, with additional emphasis in Speech & Organizational Communication. She served on the Board of Directors, Executive Committee for the Indiana University Kelley School of Business Alumni Association from 1998 to 2001. In 2001, she completed the Coaching Certificate Program from Georgetown University. During 2006, Susan attended Leadership for Extraordinary Performance at the University of Virginia, Darden Graduate School of Business Administration. One of her interests includes Write Hand Studio, a creative outlet, where she integrates her faith, nature photography, and the lost-art of the handwritten letter. She currently resides in the Denver, Colorado area.