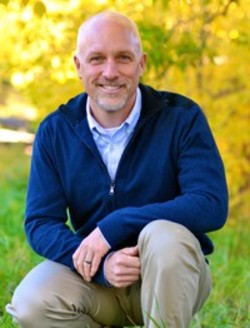 Michael Wood
Dr. Michael D. Wood is an Executive Consultant and Faculty Member for Leath Group, LLC—a dynamic curriculum development and intellectual property greenhouse that grows leaders and shapes cultures. Mike is passionate about creating more resilient organizations—particularly during times of uncertainty. He is most interested in helping organizations generate solutions that are environmentally, socially, and economically sustainable.
While Mike once practiced environmental law, he left his traditional legal work to lead processes that resolve disputes through collaboration. For more than ten years, Mike worked with the University of Montana, College of Forestry & Conservation to design, implement, and facilitate a leadership development program for the United States Forest Service (USFS). In September 2014, Mike formed High Ridge Leadership, LLC and is continuing his work with USFS while engaging new clients.
Mike has led numerous workshops and sessions that offer participants the opportunity for deep self-reflection focused on discovering one's own leadership potential while breaking through self-imposed barriers. His primary emphasis is the field of emotional intelligence and the intersection of emotion, change, and resilience.
Mike's philosophy is that personal leadership transformation involves moving toward a mind of empowerment, engagement, and humility. His curiosity (first documented in his dissertation, Modeling Sustainability through Collaboratively Organizing) has inspired him to focus on social dynamics within successful teams and organizations—especially when there is little or no positional authority involved.
Mike holds an MS in Resource Conservation, a JD with an emphasis on Environmental and Indian Law, and a PhD in Sustainability Education. He is certified in Myers-Briggs Type Indicator (MBTI), EQ Map, and is a member of the International Leadership Association.
Mike lives in Flagstaff, AZ, along with his wife and business partner, Raquel, and two step-children, Aspen and Carson. He is an avid trail runner and skier.