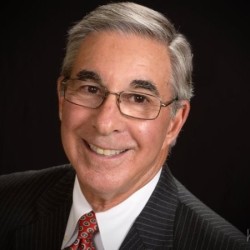 Paul Bruno
Paul Bruno is a Subject Matter Resource for Leath Group, LLC—a dynamic curriculum development and intellectual property greenhouse that grows leaders and shapes cultures. Paul is a consultant, facilitator, author, and coach/mentor with a distinguished record in delivering custom-designed leadership and performance management training programs, sales and customer service seminars, coaching/mentoring clients through effective job and career and transitions, and presenting motivational presentations to a significant client listing over the past 30 years.
Paul has written and published a variety of training seminars and workbooks in the areas of sales, transition, and performance management, including: Always Selling: Taking the Company's Sales Training Program to the Streets, Results-Based Selection, and Perfomance-Based Appraising. Three additional publications: Living in Gratitude: 3 Steps to Creating a New "Way of Being," Career Pathing: Matching the Right Work to the Right Time in Your Life, and Transitioning to New Destinations: Accepting and Preparing for Life's New Chapters, serve as cornerstones for coaching that focus on developing positive life outlooks and skills that will enable his clients to achieve their goals.
Paul has designed and implemented a wide range of interventions for more than 7,000 individuals in a variety of market settings. A selected client listing includes the Walt Disney Corporation, Lockheed Martin, The Harkins Development Corporation, Rollins College, CED-Concord Ltd., the SKANSKA Corporation, Livingston & Haven, Local/Global Directive, Flowers Baking Co., the Orlando Utility Commission, Tampa Bay Water Agency, the Florida cities of Oviedo, Kissimmee, Sanford, and Orlando, and the Episcopal Diocese of Central Florida.
Paul's former employers in his diverse career included sales and management positions with Pacific Telephone & Telegraph, the Xerox Corporation, and ADI-Wilson Learning.
Paul earned his Bachelor of Arts degree in Political Science & International Relations from Occidental College. He is a graduate of the Newfield Network's Coaching for Professional and Personal Mastery program and is the Founder and President of REFocus, Inc., a
"Sales & Performance Management" consulting, mentoring, and presentation firm located in Charlotte, North Carolina.
Paul has served as a Director on Charlotte's American Society for Training and Development (ASTD) Board. Paul is a former Toastmaster and works as a volunteer at Pro-Net and Charlotte Works, organizations established to assist/support job hunters and professionals in transition. He also serves as a C3 coach and partner with the Charlotte Christian Chamber of Commerce.
Paul has been happily married for 53 years to (the Reverend) Suzanne Bruno and is the proud father of Michael (50) and Kim (47). A long-distance runner since 1977, Paul has logged over 20,000 miles on pavement and dirt roads all around the world.