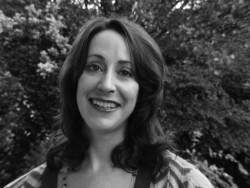 Charity Self
Charity Self is an Executive Consultant for Leath Group, LLC—a dynamic curriculum development and intellectual property greenhouse that grows leaders and shapes cultures.
Charity initially worked in public relations for several years in Washington, D.C., before transitioning into the private sector, where she often conducted work for Fortune 500 clients in areas ranging from market research, brand development/management, and product launch to strategic thinking, strategy development, and change management.
In 2007, Charity left the private sector and worked briefly as a strategy analyst for AARP before joining the Center for Park Management in 2008, where she led a major change initiative with the National Park Service. In this position, she worked closely with NPS's Associate Director for Workforce Management, the Learning & Development team, and a variety of field-based NPS supervisors. She is the founder of Clarte' Consulting and Solutions LLC.
In September 2012, Charity co-authored a chapter in the reference, Environmental Leadership, edited by Deborah Gallagher.
Charity earned her Bachelor's degree from Elon University and completed her graduate studies at Baylor University.
An avid outdoors enthusiast, Charity enjoys a variety of fitness activities, including Pilates, hiking, and rock climbing. She lives with her husband, who originally hails from Manchester, England, in Northern Virginia. She also volunteers with a local cat rescue group, Fancy Cats.