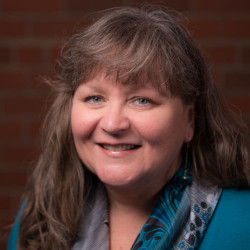 Sylvia LaVoie
Sylvia LaVoie is a Senior Consultant, Coach, and Faculty Member for Leath Group, LLC—a dynamic research, curriculum development, and intellectual property greenhouse that grows leaders and shapes cultures.
She has 25 years' experience managing financial systems—combined with teaching, mentoring, and coaching (coaching being her greatest vocational passion).
Sylvia loves people and thrives by building rapport and communicating with others.
Other interests, strengths, and experiences include:
Extensive solution-centric coaching provided to individuals and groups
Exceptional listening and client-focused orientation
University student academic mentorships
Conflict management coaching
Personal financial coaching for individuals
Workshops on financial coaching for groups
Mentoring new-hire adjuncts (technically, and in the classroom)
Sylvia earned both her BS in Business Administration and her MS in Management and Organizational Leadership from Warner Pacific University. She and Jim, her husband of 38 years, live in rural Oregon. They have two children and seven grandchildren. She is active in several ministries at her church.