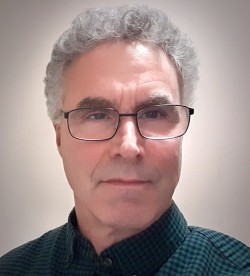 Greg Holden
Greg Holden is an Executive Consultant and Faculty Member for Leath Group, LLC—a dynamic curriculum development and intellectual property greenhouse that grows leaders and shapes cultures.
Having served three decades in diverse roles including HR Director, Learning & Development Director, Compensation Manager, and HR Business Partner for a variety of functional groups such as Engineering, Research & Development, Manufacturing, Supply Chain, Information Technology, Mission Success, and Global Sustainment across Massachusetts, Alabama, Florida, and the Delaware Valley, Greg is the epitome of a broad-gauged HR professional and an exciting addition to our team.
Our rich, high-trust relationship with Greg began two decades ago when he and his colleagues implemented a transformational HR/L&D initiative at Lockheed Martin entitled Leadership 21. At the time, a sizeable number of LM leaders were becoming retirement eligible within five years. As an intellectual-capital intensive business, Leadership 21 was designed to capture and transfer as much knowledge as possible within the five-year timeframe. Through assessments, workshops, and an award-winning mentoring program, Leadership 21 was a tremendous success.
Greg and his peers were equally instrumental in Leadership 21's successor solution, Full Spectrum Leadership.
Today, most frequently through executive coaching, Greg brings his complement of what we describe as "heartfelt thoughtfulness" to executives, managers, and individual contributors alike. We consistently receive positive feedback regarding his approach, which is equal parts deeply philosophical and pragmatically impactful. Greg attributes much of his coaching style to Marilee Adams, Ph.D. (author of Change Your Questions, Change Your Life), and to Cornerstones of the Gestalt Model for Change as taught by the renowned Gestalt International Study Center in Wellfleet, MA.
Greg is a Lockheed Martin Certified Executive Coach and is designated as a Senior Certified Professional by the Society for Human Resources Management (SHRM). He earned his MS in Organization Development & Leadership from Saint Joseph's University in Philadelphia, PA.
Greg, his wife Anne, and their Goldendoodle, Libby, reside in Cohasset, MA. Their sons, Christopher and Scott, live in Somerville, MA and Philadelphia, PA, respectively. Greg loves spending time with family, exercising, and enjoying the outdoors. He also likes visiting with his three brothers in the Bay Area of California.