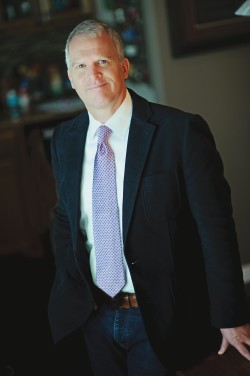 Blake Leath
Dr. Blake Leath is the founder of Leath Group, LLC—a dynamic curriculum development and intellectual property greenhouse that grows leaders and shapes cultures. To date, Leath Group has authored more than 90 copyrighted organizational science solutions implemented for clients around the world. 83 of those solutions are catalogued here.
Blake has worked with clients as diverse as Adidas, AEP, Alcon, Ardagh, AT&T, BAE Systems, Bausch + Lomb, BBN Technologies, BHP, BNSF Railway, Boeing, Capital One, Citigroup, Clemson University, The Coca-Cola Company, Corelle Brands, Daimler, Ericsson, Fidelity Investments, Freeport-McMoRan, FSI Defense, GE, HF Sinclair, Instant Brands, Kodak, Lennox, Libbey, Lockheed Martin, Los Alamos National Laboratory, McDonald's Corporation, Momentous Institute, Naval Air Warfare Center, Northwestern Mutual, Peabody Energy, Pfizer, Raytheon, Sabre, Sandia National Laboratories, Southern Methodist University, Tesoro Corporation, Toledo Zoo, United States Coast Guard, Universal Instruments, University of Texas, and the U.S. Departments of Agriculture, Defense, Energy, and Interior. Blake and Leath Group colleagues provide consulting & communication services and tools that transform leaders, cultures, and processes to achieve dramatic breakthroughs in strategy and performance. Since 1992, he has worked with practitioners in more than 300 companies and numerous federal, state, and local agencies/departments/bureaus, as well as with individual researchers from leading universities to understand and maximize employee involvement, success, longevity, and passion.
In 31 years as an organizational sociologist and strategist, Blake has instructed in excess of 15,000 participants (in intimate groups rarely exceeding 12-20 at a time) across 41 states, and his content has been used by leaders in 27 countries. Leath Group at large has worked with more than 200,000 individuals, and well over 2,000,000 imprints have been made of the Group's combined intellectual properties. Blake's primary interests include strategy, culture, leadership, change, communication, systems thinking, M&A integration, trust & influence, and the process of acculturation.
In 2007, Blake published his first mainstream book, Cultivating the Strategic Mind: Growing From Leader to Visionary, Creator, and Architect of Strategy. The modest and very personal text consistently receives high praise from professional strategists embracing its approach to reinforce more systemic strategic thinking, and is increasingly regarded as a classic within its domain. A commemorative 10th anniversary Second Edition paperback featuring nearly 800 updates was released for Christmas 2017.
Blake's latest book, FIRESIDE: Seasoned Leaders' Reflections on Work, Life, and Life After Work is available now in either black-and-white or full-color paperback editions, both of which serve as perfect gifts for graduates, parents, grandparents, the recently promoted or retired, or leaders of any age or stage in life intending to live on-purpose for however many more tomorrows remain to their names.
Today, Blake and his colleagues continue to research, write, design, deliver, facilitate, train, present, and film extensively, and most often in conjunction with long-term internal/external communication efforts designed to define, shape, or elevate client cultures.
Gleanings from the Group's contributions to knowledge and best practices (plus hobbyhorses Blake's Blog, Language Hound, Movie Reviews, and Book Bytes) can be found at www.leathgroup.com. Lifelong learners are encouraged to visit the site to experience Leath Group's work, download freebies, and to participate in and contribute to an organic community of dialogue. Follow Leath Group, LLC on Facebook and LinkedIn and YouTube, or @leathgroup and @blakeleath on Twitter, leathgroup on Instagram, and leath.group on TikTok to engage in periodic comings and goings and lighthearted musings, riffs, personal photos, and puff-piece observations.
Existing somewhat skittishly at the 97th percentile of introverts (and therefore endlessly fascinated by 'the people puzzle'), Blake admits to being a persistent yet "plodding" learner since kindergarten, having now been a student in nine states (California, Connecticut, Massachusetts, New Hampshire, New Mexico, Ohio, Rhode Island, Texas, and Vermont) and an "itinerant" college lecturer in four (Montana, New Mexico, South Carolina, and Texas). A Baylor University graduate and Brown University Leadership & Performance Coach (with educational tune-ups at Dartmouth, MIT, and Yale in intervening years), Blake earned his bachelor's in Management & Marketing, his master's in Organizational Management, and his doctorate in Organizational Sociology (the latter being i/o psychology at sociological scale that employs generously elastic sensemaking tools for contemporary work). Postdoctoral studies exploring the integration of strategy, leadership, and corporate communication in postmodern management are proving to be the inspiration behind 2024's intended Cultivating the Managerial Mind, the second in a burgeoning series. And though an Adjunct Faculty member at TCU's Neeley School of Business in Fort Worth since 2004, Blake will forever be a Bear at heart.
Blake, Dawn, their daughter (Lauren), and their microscopic Cavalier King Charles Spaniel (Kit) make their home just north of Dallas, Texas. For play, the Leaths enjoy traveling, exploring, reading, moviegoing, attending concerts, plays, and musicals—and embarking on fun design projects of virtually any nature that get their creative juices flowing.