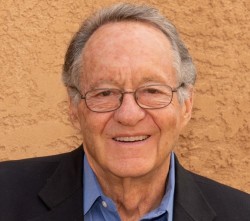 Carlos V. Duno
Carlos V. Duno is an Executive Consultant, Coach, and Faculty Member for Leath Group, LLC—a dynamic research, curriculum development, and intellectual property greenhouse that grows leaders and shapes cultures.
Originally from Mexico City, Mr. Duno is also the owner and Chief Executive Officer of Cduno Coaching & Consulting. His recent coaching clients include McKinsey & Company, Mexico and Thornburg, a $60 billion Mutual Fund Investment firm, as well as the US Forest Service, ATKearney, and Omidyar Network. Among his noteworthy accomplishments, he coached the CEO of the most important think tank in Mexico to revamp and implement a new strategy.
Mr. Duno was until recently the CEO and Owner of The Hire Firm, the leading executive recruiter in Santa Fe, New Mexico, July 2006 to present, where he served more than 2,500 clients in hiring exceptional talent. From 2001 until October 2004, Mr. Duno served as Chairman and Chief Executive Officer of Clean Fuels Technology, a leading developer of emulsified fuels for transportation and power generation applications. Mr. Duno took the company from a start-up through several rounds of funding to become a commercial operation. From July 1995 to May 2001, Mr. Duno worked at Vitro S.A. in Monterrey, Mexico, a $3 billion public glass company, as President, Business Development and Planning, developing a new strategy for the company and having its stock price grow fourfold over a period of 18 months. Prior to 1995, Mr. Duno served in senior domestic and international management roles at Scott Paper Company. The first ten years of his career included international assignments with McKinsey & Company where he served several international clients during a four-year period, as well as Eli Lilly where he had both domestic and international assignments.
Mr. Duno has been a director of Libbey, Inc. (LBY), a publicly traded company, since 2003. He currently serves as Chairman of the Compensation Committee, after being Chair of the Audit Committee for 5 years. He is also a member of the N&G Committee.
Mr. Duno has a BS in Industrial Engineering from the National University of Mexico, an MS in Industrial Engineering and an MBA from Columbia University in New York. He is certified as a Coach by the Hudson Institute, a leader in the coaching field.