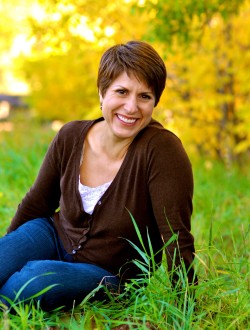 Raquel Romero
Raquel Romero is an Executive Consultant and Faculty Member for Leath Group, LLC—a dynamic curriculum development and intellectual property greenhouse that grows leaders and shapes cultures. Raquel is a self-described "leadership nerd" who likes observing how leadership emerges in all walks of life. Before joining High Ridge Leadership in 2015, she enjoyed a 22-year career in the federal government: 15 years as a Public Affairs Officer with the US Forest Service and seven years with the National Park Service (NPS) as a Leadership Development Specialist.
While with the Forest Service, Raquel worked as a communication strategist and spokesperson on many high-profile, high-conflict issues. She found that the projects with effective leaders tended to have the most positive outcomes. She became intrigued and wanted to learn more about leadership and what she could do to help others hone their skills. So, in 2008 Raquel changed her career focus and joined the NPS as a Leadership Development Specialist. While working on her Master's Degree in Organizational Leadership she designed a program for employees at Grand Canyon National Park. It quickly grew and was ultimately a national leadership development program that served NPS employees from throughout the country. Raquel was proud to receive two prestigious awards: one for "Excellence in Innovation" from the NPS Intermountain Regional Director, and one for "Visionary Leadership Development" from the National Parks Conservation Association.
As Principal Consultant with High Ridge Leadership, Raquel continues to enjoy her work helping people become better leaders and the teams they lead become more effective.
Raquel's education includes a Bachelor of Arts in Broadcast Communication from Eastern New Mexico University and a Master of Science in Organizational Leadership from Norwich University. She also holds certifications in Myers-Briggs Type Indicator (MBTI), Emotional Quotient Inventory (EQ-i 2.0), Hardiness Resilience Gauge (HRG), Thomas-Kilmann Conflict Mode Instrument (TKI), Change Style Indicator (CSI), Change Navigator (CN), Decision Style Profile (DSP) and Influence Style Indicator (ISI). Raquel is also a Wiley Authorized Partner to deliver Five Behaviors of a Cohesive Team assessments and workshops as well as DiSC assessments and workshops. In addition, she is trained in the Interaction Method of meeting design and facilitation. Raquel is a member of the International Leadership Association, The Association for Talent Development, and The Society for Organizational Learning.
Raquel lives in Missoula, MT with her husband Mike. She adores her grown children Aspen and Carson and she enjoys running, hiking, skiing and cooking new recipes with ingredients from her garden.