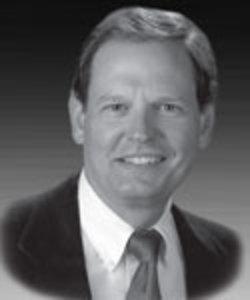 Dave Arnott
Dave Arnott, PhD, is an Executive Consultant and Faculty Member for Leath Group, LLC—a dynamic curriculum development and intellectual property greenhouse that grows leaders and shapes cultures. He is also an accomplished writer, speaker, consultant, seminar leader, college professor, author of three management books and President of The Arnott Organization.
The notoriety of his first book, Corporate Cults, made him one of America's top authorities on the issue of corporate culture and, as a result, he has appeared on the CBS program 48 Hours, numerous other TV programs, and multiple radio shows.
Dr. Arnott is an accomplished keynote speaker who uses poetry recitation and storytelling to relate organizational relationships to practical situations. He has led more than 300 days of management and leadership seminars.
He is in his 21st year as a professor of management at Dallas Baptist University. Dave worked for the Association of Tennis Professionals before entering the consulting and academic field. He also worked in the sporting goods and sports promotions industry, where he was owner/manager of a small manufacturing company and marketing director.
He recently led MBA students on a "BRIC" tour, visiting the developing countries of Brazil, Russia, India, and China. In one year alone, he made five trips abroad to: Puerto Rico and the Caribbean, Hong Kong and Singapore, six Mediterranean countries, Egypt, Ethiopia, and Israel.
Dave is a retired marathoner who once rode his bicycle across the U.S. He lives on an 11-acre ranchette south of Dallas, TX, with his dog, chickens, and two cows—named "Dirk" and "Jet," after Dallas Mavericks players.