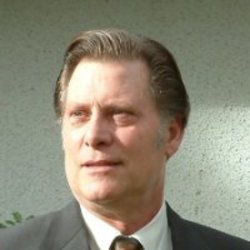 Knute Sorenson
Dr. Knute Sorenson is an Executive Consultant, Coach, and Faculty Member for Leath Group, LLC—a dynamic curriculum development and intellectual property greenhouse that grows leaders and shapes cultures. Knute brings over 35 years of business experience and offers a pragmatic approach to his materials, projects, and work. His primary areas of interest include business planning, organizational diagnosis, vision/mission/values alignment, quality initiatives, conflict management, change management, and project management.
Knute worked at White Sands Missile Range for two years and Public Service Company of New Mexico (PNM) for 28 years, 18 of them in various management positions. At the time of his retirement, he was the Director of Business Improvement, which included the Project Management, Operational & Organizational Analysis, Quality Programs & Initiatives, Human Resource Development & Training, and Disaster-Recovery groups. In addition to his internal assignments, he was on executive loan to State government and numerous non-profit organizations for strategic planning, business planning, organizational analysis, and organization evaluation. He has given numerous presentations to various regional, national, and international organizations. He has published four papers for the International Project Management Institute. For the past 20 years, Knute has also had an independent consulting business specializing in business planning, project management, quality initiatives, and organizational/operational analyses. During this time, he has worked with dozens of organizations.
Knute retired from PNM in 2002. At that time, he became an adjunct professor with Southern Illinois University at Kirtland Air Force Base and continued his consulting practice with organizations that were interested in change and required pragmatic solutions. During this period, he finished his PhD. While the primary focus of his graduate program was Organizational Learning, he expanded his expertise in Action Learning, Knowledge Management, and Organizational Dynamics. Today, he teaches Project Management in Embry-Riddle Aeronautical University's graduate program and also studies how organizations consciously use and inventory knowledge/skills, seek to retain this critical knowledge during periods of high uncertainty, and quickly access such knowledge. This area of study has proven to be very important to organizations that are experiencing layoffs, high turnover, and/or high levels of change in their business. It is his desire to assist these types of businesses in maintaining their existing expertise while moving forward in the ever-challenging business environment.
Knute and his wife, Bobbie, make their home in Albuquerque, New Mexico. They spend much time with their grandkids and enjoy gardening, reading, and being with their friends.