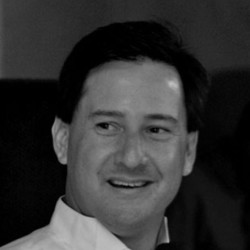 Brian Cesare
Brian Cesare is a Subject Matter Resource and Faculty Member for Leath Group, LLC—a dynamic curriculum development and intellectual property greenhouse that grows leaders and shapes cultures.
Brian is a Human Resources Professional with over 25 years of experience across four Fortune 100 companies including General Electric, Citigroup, Microsoft, and BHP-Billiton. Brian's background includes an in-depth knowledge of performance management processes, organizational development and design, organizational effectiveness, staffing, compensation, employee relations, and culture change. He also has had extensive employee relations experience that includes union and non-union work, as well as union avoidance. Additionally, he has international experience in staffing, compensation, benefits, and expatriate relations.
He has implemented Workday with two very different organizations, with both implementations coming in on time and on budget.
A couple of his hallmark successes include an instrumental role in completely reversing negative employee satisfaction at a multi-site General Electric operation. This organization has become one of the premier employee-satisfaction businesses in all of GE. He also was the first in the country to implement both market-based pay for teachers, as well as a unique pay for performance for teachers.
Brian is a Certified Mediator, Arbitrator, and Compensation Professional (CCP). Other training includes Workday, Six Sigma, LEAN, DDI Administrator for Behavioral Based Interviewing, Administrator of OAI (Overseas Assignment Inventory), Organizational Effectiveness, Change Management, and Union Avoidance Consultant.