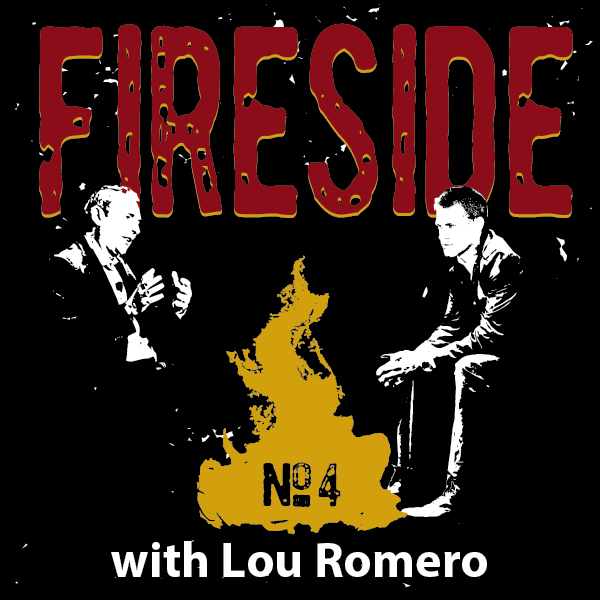 FIRESIDE No. 4 with Louis D. Romero
Posted on September 27, 2017 by
Blake Leath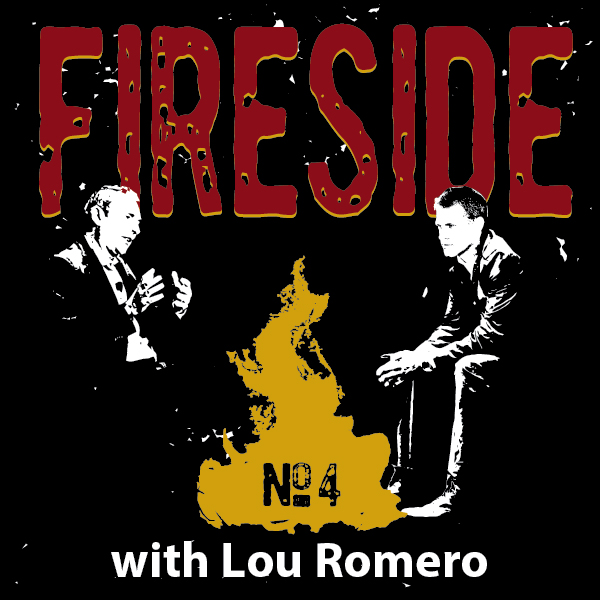 "MEANING, FULFILLMENT & PERSONAL GROWTH"
l l l
I'm an organizational sociologist, strategist, writer, and teacher, but am—first, foremost, and always—a student of enterprises and those who lead them. In my 2007 book, Cultivating the Strategic Mind, I explored the transition from leader to visionary, creator, and architect of strategy. Today, I continue studying strategists and leaders but am increasingly haunted by what I see as a more fundamental, personal quest: understanding and improving the dying sub-disciplines of management, whether time, conflict, self, or life-management. Leadership gets a lot of glory, but management is the nuts & bolts practices of every day that gets it done. Fireside (which admittedly began as a series of ruminative 1 ½ to 2-hour one-on-one conversations with seasoned management executives reflecting on their life's work) quickly evolved into dialogues about work within the context of life and life after work. This ricochet took me by surprise, but I found it an exceedingly pleasant one. After all, "Though we hire employees, we get people." My sincerest hope now is that—in an oft-discouraging world—Fireside might prove a respite, a source of light, warmth, energy, encouragement, safety, nourishment, perhaps even inspiration in your own career or life, whether at home or out in the big, bad world. Around the fireside at the end of the day, it's clear that we are all in this together, and everyone has a story worth sharing and hearing. You will be the ultimate arbiter, of course, but I predict we shall learn a great deal about management, yes, but even more about ourselves and this enterprise we call life.
l l l
Today's guest is Louis D. Romero.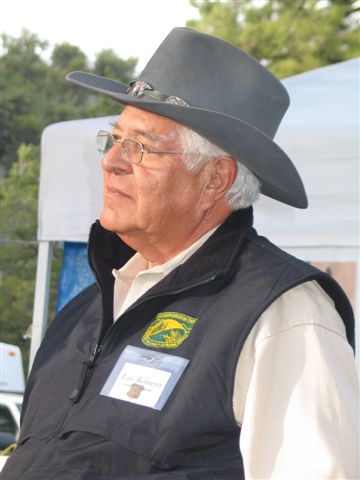 Lou's career spans just over 50 years, 32 of which were served in the United States Forest Service. His Forest Service career divides almost equally into thirds. The first 1/3rd was as Forestry Technician. He started as a GS-3 and worked most field jobs that existed at the time on the Carson and Bitterroot National Forests. His last Technician assignments included Crew Leader of the Bitterroot Interregional Fire crew, Fire Dispatcher, and Snow Ranger.
The second 1/3rd was Administrative. He served as District Administrative Assistant on the Kootenai National Forest. Later he was Personnel and Contracting Officer on the Bridger-Teton National Forest, Administrative Officer with United States Department of Agriculture in Mexico City, Forest Personnel Officer on the Plumas and Angeles National Forests, and finally Regional Employment Officer for Region 5 in San Francisco.
The last 1/3rd of his Forest Service career occurred in the Albuquerque Regional Office. From there he served the entire Forest Service as an Internal Facilitator and Change Consultant, the only person/position of this kind in the entire agency.
After 32 years with the Forest Service, he worked for ten years as an external consultant in a wide variety of industries and clients serving all federal land management agencies throughout the country.
Lou has received two particularly distinct commendations resulting from his service to our country. In 1990 he was honored with the highest United States Department of Agriculture Superior Service Award "for promoting humanistic policies leading to innovation, productivity, and job satisfaction among federal employees." In 2005, 10 years after retiring from the agency, he was honored at the Centennial Forest Congress in Washington, D.C. He is one of only three persons to ever receive the Organizational Leadership Award, created to recognize outstanding contributions in the more than 100 years since the Forest Service was founded. The other two recipients were Overton Price, Associate Chief to Gifford Pinchot, and Max Peterson, Forest Service Chief 1979-1987.
The last few years Lou has been an advisor to the agency, gradually reducing his client workload. Today, he considers himself a "very selective volunteer."
Blake Leath: Thank you, Lou, for spending time with us today. I know how selective you are with your time!
Lou Romero: It's my pleasure, Blake.
Blake: Well, I know you're busy, so let's dive right in. You've experienced—and continue to experience—a tremendous life and career. How have time and the process of aging influenced your search for fulfillment and personal growth?
Lou: You know, it's interesting, Blake. One of the things I've realized is that after all this time, the things that I thought were major achievements or events or experiences along the way and that were meaningful and fulfilling happened mostly because somebody else introduced me to something that got my attention, because of the relationship that I had with people and individuals who took an interest in kind of nudging me or pushing me toward something. I have to give a lot of credit to the fact that relationships and how I treated other people had a lot to do with where I find myself today.
Blake: You've always struck me as the epitome of "still waters run deep."
Lou: Thank you. Looking back, I've derived a great deal of satisfaction from positively influencing others whenever and wherever I could. I mostly reflect on my life as filled with a great degree of happiness, contentment, and peace. And that has given me courage and happiness and confidence to keep on trucking even when facing adversity.
Blake: Can you share an example with us, an event or opportunity that you perceive as a "meaningful occurrence" in your life?
Lou: One would be the fact that after having tried going to college, to three different colleges and just not doing well at all, I dropped out altogether. And then, all of a sudden, a couple of the right persons nudged me enough to really get my attention. They encouraged me to dive back in, and I eventually graduated from the University of Montana. That accomplishment opened up my entire career, changed my focus, and introduced me to a whole set of possibilities. Another meaningful event occurred ten years after I retired! I was called back to Washington, D.C. to receive a very special leadership award. I thought everyone had forgotten about me, but I realized then that if you do something meaningful and fulfilling for a larger cause, odds are someone else will see it. It was very meaningful, and encouraging, to be acknowledged so long after I'd retired from an agency I loved.
Blake: What do you think college and the leadership award had in common? What was it about these two milestones that meant so much to you?
Lou: I think both remind me of the importance of following through with credibility. Sticking through it; being persistent. I embraced a set of behaviors and practices throughout my career that were woven into my way of being. And it earned me a reputation, and reputation is important. A reputation for finishing what one starts.
Blake: You mentioned inner peace. Where does yours come from, and have you ever felt it jeopardized?
Lou: When I was in my twenties I felt like I was indestructible, that I could do anything and I don't think I even thought too much about inner peace! As I got older, it became apparent that I was running into bigger, hairier complexities. I started recognizing that life brings with it moments of adversity and changes that are difficult, and you have to deal with them. I wasn't feeling very peaceful, so I started recognizing that happiness and contentment and inner peace are not something you can count on every day. You have to work for them, and be aware of them. Even today, at 76, if I'm not feeling like I'm experiencing a sense of peace, I think back to what got me off track, to pinpointing the source of anxiety. "Why am I feeling this way? What's going on?" I find that the source is often something that's out of alignment with my core values. There's something that I'm not doing or that I'm neglecting. I can then work through it, solve it.
Blake: I love that. I think we can all relate.
Lou: I think it's true for everyone. St. Teresa de Ávila, a 16th Century Spanish scholar, has this really simple quote: "There is no happiness that is secure, and nothing that does not change." The first time I encountered that quote it caused me to wonder, "What is happiness to me?"
Blake: One of the things I've always admired about you is that you seem to have a good sensor, or barometer. You're aware of the triggers in your life.
Lou: As you get older, you start recognizing the effects and patterns of your choices. I do think poor choices can have negative effects on your health. When I look back—and this interview is exactly that—I reflect on my choices, and it's natural to take stock of one's regrets. If I do have one regret, it's that in my early years…30, 40, 45…I let my career and my jobs seduce me. I was growing so much. I loved it; I loved the work. I felt I was really making a difference in the agency, but I also realize now that I was neglecting other parts of my life.
Blake: You described a sense of indestructibility in your 20s. The older I get, the more I'm reminded how fragile we and our relationships are. I get a lot more sensitive to people's feelings. Did I hurt them? Did I exclude them? Did I marginalize them or make them feel small? Did I, in my task-orientation or tendency to work linearly or in isolation, demonstrate too little versatility? These were often afterthoughts in the first two decades of my career, and now the pendulum has swung so far that they are first and foremost, perhaps to a fault. I've sometimes avoided pursuing projects that I thought might hurt someone's feelings.
Lou: The fact that you care so much about people, though, shows how important relationships are, and I don't think one can succeed in our field without caring about people. I'll tell you that one of the things I am the happiest about is the fact that I don't have any enemies. I honestly cannot think of one. Sure, I've had a couple of scraps and run-ins along the way, but these were temporary and inevitable.
Blake: I think that speaks volumes to your character and integrity. One of your primary values is valuing people.
Lou: The whole thing is about relationships. How I treat others. Credibility with others derives from how you treat others.
Blake: You've touched on reputation, and I think the acknowledgments you've received from the Forest Service speak volumes, but how important do you think reputation is to one's identity, and also to one's capacity to get work done with and through others?
Lou: I remember as a young man I'd hear people say, "Your reputation follows you everywhere." At 76, I view it differently: "Your reputation arrives before you do." I've facilitated hundreds, literally hundreds of transition workshops for new leaders at many different levels of many different organizations, and I'm always struck by how much the team knows about the leader they're getting.
Blake: I agree. One's reputation can really grease the skids or gum-up the works.
Lou: That's right, and that's why it's so important to start early in your life building character, reputation, credibility.
Blake: And today, with social media, I think it's even trickier. People's footprints and thumbprints are everywhere, so they need to be intentional from very early on. I think we've seen evidence of that everywhere, from kids losing scholarships because of their social media activity to a president who struggles amid Twitter flurries. People's labels often get there before they do.
Lou: That's right.
Blake: As a young man, did you think about these qualities? Was creating your "personhood" a conscious goal?
Lou: No! I would say that they were not conscious goals or even concepts that I thought very much about or sought. However, having said that, I remember thinking at 16 what a great mentor my dad was, what a gentleman he was in our community. Everyone seemed to admire him, to seek out his advice. I remember being really proud of my dad and the way people treated him when we went to church, or to a meeting, or when I saw others speaking with him. One of the issues that I knew was important to him was water conservation. He was an officer of the irrigation system in our village, and just seeing him pay attention to how the water was being distributed from our major canals to the village downstream from us. And when he harvested apples from his apple trees, he made it a point to save a percentage and to take some of them and go around to some of the widows in the village and to other people who were in need. I think subconsciously I was taking all that in, and eventually I found meaning and fulfillment from doing these things with him.
I remember the first time my dad had me do a project for someone else, to earn a little bit of money. And they told me that it would take me about four days to do this project and I set out to do it in three. I remember that becoming a really important goal, and I think without me calling it making it meaningful, it was important for me nonetheless to do it in three days and with high quality. That resulted in me getting my first real job at a ski area. The last day, when I finished the project in three days, the man I was doing it for came up to me, sat down beside me, thanked me, paid me, and then said, "I'd like for you to work for me during your Christmas vacations from school, and I'd like for you to come work for me next summer." Doing something well, I found, would lead to future opportunities in life.
Blake: You sound fortunate to have had a number of positive role models.
Lou: Yes, my father, my paternal grandmother, my mother, the wife of this man I've just described…they were all strong characters in my life. And women. We had so many strong women who were decisive and community leaders in our village. From 14 to 20, 21, 22 years of age, I had numerous huge influencers in my life.
Blake: How old were you when it dawned on you how fortunate you'd been in those early years?
Lou: I think I was in my 40s. A lot of things just came together, from influences to a steep learning curve. I was learning so much, but also becoming more reflective and started journaling, writing my purpose statement, then my vision and my values. I had a lot of love for those people, but it wasn't until mid-life that I realized how fully they'd shaped me.
Blake: That's where I am, at the height of a season of appreciation. I've never taken anyone for granted, but nearing 50 I'm all the more cognizant of time…and its finiteness.
Lou: I make appreciation a practice. I have a little prayer book that I take with me when we go to church (and by the way, I go to church pretty consistently every Sunday, and for a long time I didn't do that). But anyway, I take a little prayer book with me, and in the back two pages I have pasted a picture of my dad and a picture of my mom side by side, so I can start my prayers by looking at their pictures. And it's amazing when I stop and consciously think about, especially my dad, how much I respected him. How much I love him and how much he shaped me. It's much more meaningful today than it was before. I always knew I loved and respected him, but I don't think I really knew the ways, and I think my mother, too, her legacy influences me still today. Any time I run into a challenge, though, I stop and wonder, "How would Dad have handled this?"
Blake: Your religion is of interest to me, because I believe and am confident that you're a faith-based person, but you don't talk about it often. It's more like you just live it and you just are it and you do it but you don't proselytize; you don't push things on people.
Lou: Well, what you just said about me is a real compliment, Blake, because that's the way I like to be, and to hear you say that means a lot to me.
Blake: Your career is also indicative of your love for nature. When did it click that you loved nature so much, and why?
Lou: I think I was influenced by my surroundings. I lived in the forest. My adventures as a young man were in the forest. And Dad emphasizing water and how water came from the mountains and how water seeped into the forest floors and then eventually came out in springs and streams and rivers and flowed to the ocean. And this curiosity was further developed when I became a Boy Scout. My experience in Boy Scouts really, really hammered into me a curiosity and love for nature.
Blake: Do you have any anxiety or angst about future generations and their disconnection from the land?
Lou: Oh, I have huge anxiety about that, but I still work as a volunteer for the Forest Service and I'm a leader of an Adopt-A-Trail group of retirees, and I'm Vice President of a group that links retirees to the mountains behind us, and I recruited some volunteers to help me. So I guess I continue to find meaning and fulfillment through a connection to the land, and do what I can to introduce others to it also. I encourage parents and young parents, especially, to get their kids out and to show them the woods. Also, one of the things that gives me great hope is that I see the Forest Service is still attracting people who want to do a good job. There's still a lot of passion there and high-quality people, but yes, I do worry about their government and the frustrations with all the gridlock surrounding them. I just believe that we can all influence things immediately around us, though, and that we should keep trying.
Blake: When you serve in leadership roles, in particular, how do you seek meaning, fulfillment and personal growth?
Lou: I was blessed with another particular mentor when I was 24 years old and was the foreman of a firefighting crew, a Hotshot crew up in Montana. He was an ex-marine who was highly respected. I loved him; he was great and we all paid attention to what he said. His name was Bob Henderson, and one day he said to me, "Lou, I like the way your people listen to you, and I would like to help you take your leadership to a whole new level." What he said was, "Get to know your people well individually, not just as a crew member. Learn what motivates them, learn their dreams, their fears and so forth. Individually, let them know you care about their well-being, and that their development is your highest priority, and try to create conditions for a learning work environment." Needless to say, up until that point—being so young—I'd never heard a supervisor say that my highest priority should be anything other than Safety or Production! 52 years later, I can tell you that Bob was the best mentor of my career, because his philosophy reaped me every reward you can imagine. He set me on the right path, early on, and it paid dividends in job after job, role after role, opportunity after opportunity.
Blake: I think many managers view Relationship as mutually exclusive to Productivity, when in fact the former is the surest path to the latter.
Lou: I totally agree. I've found that using Bob's advice, people will exceed your wildest expectations of them, including Safety and Productivity.
Blake: That's saying something, considering you've worked with thousands of people. What ever came of Bob Henderson?
Lou: After he retired, he moved to eastern Montana and bought a herd of sheep. I don't know that he become a sheep herder so much as a sheep man!
Blake: Ha! I love that. Okay, next question: How do you think times of adversity or dealing with complex changes around you have factored into your quest for meaning and fulfillment and personal growth?
Lou: I've mentioned how much I love journaling, and in one of my journals I wrote down what I consider to be the greatest adversities of my life. I won't describe the four, but surviving them—and all I learned from them—gave me huge courage and confidence and spiritual faith. I know that life will continue to bring things like that, but at least I have a sense of courage and confidence that I'm going to get through them okay. Adversity is a great teacher.
Blake: Have you ever experienced a crisis of faith, or a crisis of confidence during which you wondered whether you'd actually make it through to the other side?
Lou: I don't think so. I don't think I ever got quite to that point. But I also don't know that I always gave credit to God the way I should have. But I did give a lot of credit to my dad and my uncles, because I had seen some of the things that they had suffered through, whether it was the Great Depression or whatever. But back to what St. Teresa de Ávila said, you can't just rest on your laurels and think that life is always going to be joyful for you. I'm reading a book right now by the Dalai Lama and Desmond Tutu about finding joy, and it's pretty darn insightful about this very subject [The Book of Joy]. I'm also reminded of The Road Less Traveled by Scott Peck. The very first sentence in that book says something about "Life is difficult," and then he goes on to explain that once you accept this fact, life is no longer difficult…it just is.
Blake: What advice do you have for younger people regarding finding meaning?
Lou: I would simply remind them to clarify their core values early on, to let these guide their life, and to be sure trustworthiness, credibility, and reputation are among them.
Blake: You've mentioned a few books, and I know how much Credibility by Kouzes and Posner and Dialogue by William Isaacs meant to you.
Lou: And by the way, I don't know that I've mentioned this, but it was in my early 40s—when I became more introspective—that I was also introduced to really great literature. It changed my life, along with some high-powered seminars, and really opened my eyes. These things, and great individuals, make all the difference.
Blake: I agree. I sop up everything I can, and have also really enjoyed everything Adam Grant is introducing. How do you see one's character being influenced by his search for meaning and fulfillment?
Lou: It's probably in the last 20 years or so that I've given a lot of thought to what is character and what is my character in particular? I once read that people should pay more attention to how they are being in their lives rather than what they are doing in their lives, and I think that credo will serve any leader or manager well. I want my actions and behaviors to be congruent and authentic with how I wish to be in my life. I think others are drawn to that, regardless of one's title or position.
Blake: Are you still journaling, and if so, why?
Lou: I started when I was 41, in 1980, living in San Francisco. I had lunch with Charles Garfield, who authored Peak Performance, and he asked me about my goals. I started rattling them off and he asked, "Have you written those down?" I said no, and he described the value of writing things down. I started doing exactly that, and checking them off. The more I read and wrote, the more goals I had! Today, my journals are mostly about insights, and whether I'm being true to my purpose, vision, and values.
Blake: You're so ruminative. Do you think you're mostly introverted, or extroverted?
Lou: I think I'm mostly introverted. I enjoy time by myself, and when I go to a party, I prefer visiting with a smaller group of people. I can be extroverted when I need to be, but those are learned behaviors.
Blake: I wonder if your journal is a way of having a dialogue with yourself. You can write down your feelings, then have little conversations with yourself, like revisiting an old friend.
Lou: Absolutely! That's a good description of a journal. I especially like taking one with me on extended vacations, and to go back through old ones and revisit them to see what I was thinking or feeling at the time.
Blake: Okay, just 2-3 more questions and I'll let you go. Looking back, what do you appreciate most about your half-a-century career?
Lou: I've been blessed with beautiful places to live, a lot of work variety, and an opportunity to grow. But I think what's meant the most is the opportunity to create lasting, meaningful careers for others, and relationships.
Blake: What's your purpose statement, or some of your core values that maybe you haven't shared with us yet?
Lou: They're pretty specific to me, but a lot of these things speak to maintaining personal harmony, being true to my core values, inner peace, serenity, living every day to its utmost, being a true friend and partner, positively influencing the lives of others by being helpful, by continuously learning, by being accessible when others seek my help. I also continue my deep appreciation and respect for nature and having abundant outdoor experiences with my friends and family. Taking pride in helping younger people acquire good values, and volunteering and serving. It's also important to me to discern and to live in alignment with God's energy. To create treasured memories. To gracefully face and accept change, and to be stable and calm. To bring out the best in myself and others by demonstrating and encouraging teamwork, collaboration, and harmony.
Blake: Those are powerful!
Lou: I think the world is experiencing a lot of conflict right now, and I think some of the last few sentences have served me the most. Working to earn the right to be trusted by others, and to promote teamwork and collaboration and harmony.
Blake: On that score, you're succeeding. Your impact on individuals and enormous organizations across the country is irrefutable, but how would you like to be remembered?
Lou: Have you heard that song by Tim McGraw? It's called Humble and Kind. Just listen to it. That's the way I'd like to be remembered.
Blake: If "humble and kind" is the mission, mission accomplished! Thank you so much for your time, Lou. Again, I can't thank you enough.
Lou: I'm glad to do it, Blake. It's nice to visit without a sense of urgency. Give your family a hug for me.

E N D
To learn the impetus behind Fireside, click here or here, and please join us again next Wednesday for another chat.
###