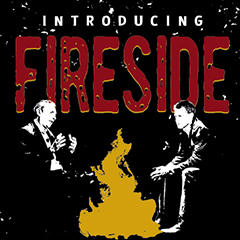 FIRESIDE, Coming Tomorrow—
Posted on September 5, 2017 by
Blake Leath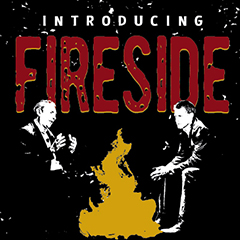 Please join us FIRESIDE tomorrow, September 5th, for the first installment in our new written/longform blog series.
In this troubled world, I guarantee our first guest's spark will pierce the dark and warm your hands and heart.
Find a new message of worky/life-hope right here, every week through December 26th 2017.
The guise will be management, yes, and lots of it, but the essence will be life itself.
I'm a huge believer that "leaders are readers," and as someone always on the hunt for good, fresh information while sitting in a plane or on the road at a restaurant after a long day's work, my face drops when I find article after article on LinkedIn, Facebook, or wherever that is 2,000 words or less. FIRESIDE entries begin at 5,000 words, and some will run 10,000 words each. That's 15-20 single-spaced pages every week of 90-minute one-on-one interviews with some of the finest Executives and Managers and Leaders I've ever had the privilege to meet.
They are written so that you may share them, print them out, underline them, pin them to a bulletin board, or save them and return to them in coming months.
Most interviewees are not household names, but they should be, and several of them have served in pivotal roles in some of the most influential organizations in the world, or have gone unseen whilst making life-changing contributions behind the scenes.
A person responsible for voicemail. A person responsible for ticketless travel. A person responsible for daily operations in one of the finest glass companies in the world. A person responsible for educating/positively impacting thousands of children annually. A person responsible for one of the finest real estate companies in the region. A successful six-time author. One of the country's most sought-after mastery coaches. One of the nation's most influential natural resource advisors. An executive at a precious metals company that has weathered storm after storm, and still stands, head held high. A highly ethical/awarded investment and financial advisor. Two executives who have survived the worst losses one can imagine, come out the other side, and found new ways to contribute and make a difference. And on and on it goes: great people, often behind the scenes, with largely unheard stories that may sound familiar, and now you can put a name to a notion.
In our four months together, we visit Washington state, Colorado, California, Ohio, Arizona, New Mexico, Michigan, Texas, Massachusetts, New Hampshire, Florida, Minnesota, Ontario province, and many more locations TBD. We'll light bonfires all over the freakin' place, and I'll deliver the transcript of each straight to this blog mid-week for your eyeballs to consume.
There will be some fun surprises in there, and I think you'll be rewarded for faithful readership.
If you enjoy them, or are educated by them, or are encouraged by them, please share them.
For all its beauty, ours is a dark and fallen world, and I'm convinced we need every ray of light we can locate, and every warm glow we can muster.
Only time will tell whether you find either here, but I shall endeavor mightily to bring them to you...one pixel, one page, one interview, one week, one blog at a time.
Now that you've grabbed your marshmallows, blankie, and boots, all that remains is you.
Keep your eyes open. It's acomin' tomorrow.
Hope to see you fireside.
###