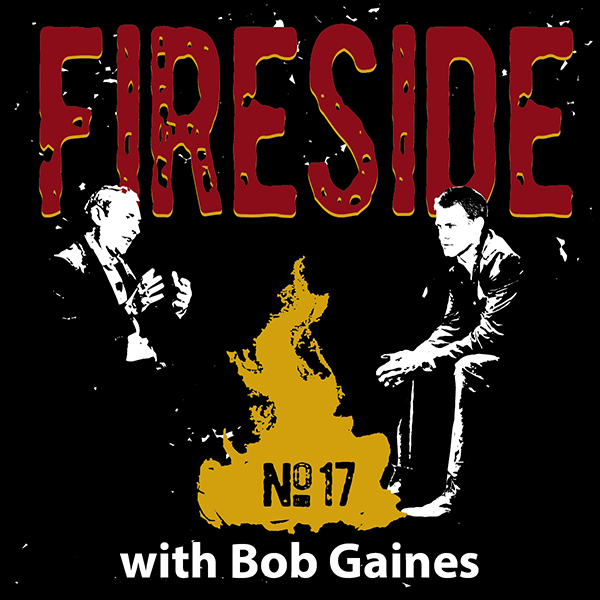 FIRESIDE No. 17 with Bob Gaines
Posted on January 1, 1970 by
Blake Leath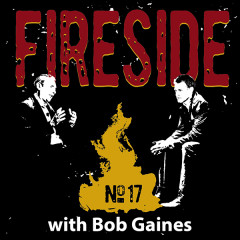 "perseverance,
Coming of age,
COMPETITION,
grit & THE GRIDIRON,
Finding father figures,
becoming promotable,
AMERICAN AIRLINES DAYS
WITH BOB CRANDALL,
vision & mission,
entrepreneurship &
personal ownership,
parenting &
social styles,
correctness & culture,
the pence rule,
surrendering to god,
the magnolia miracle,
chip & joanna gaines,
focus, balance, family,
and finally: perspective
for trying times"
• • •
FIRESIDE Season One concludes in very much the same vein with which it began: a gesture of remembrance, appreciation, and honor.
This final installment of 2017 goes out as a Christmas gift to a dear mentor of mine, and to his precious family.
I trust the gift fits, for I can think of few other treasures I might be in a position to facilitate beyond that of capturing the poignant oral history of a first generation for enjoyment by the second and third.
What better gift than love itself, anyway, and to hear a father reflect with pride upon his son's roles as husband, father, brother, employer, friend and, most movingly, a man of faith?
And what a wonderful opportunity for each of us to say thanks to a family that has given so much of themselves, so thoroughly, so fully, so authentically, so honestly. I count myself among the many people who have been buoyed by the Gaineses, by their private and public example, and altogether stirred by their testimony and demonstration of goodwill toward men during otherwise and often divisive times.
This being the backdrop and context, then, I offer FIRESIDE No. 17 with Bob Gaines as our finale and last hurrah (presented in the spirit of Paul Harvey's "the Rest of the Story"), primarily opening wide the curtains to Bob's personal and professional journeys (remarkable on their own merits), and secondarily to his exceptional, front-row seat to son Chip's impacts on business, popular culture and, increasingly, altruistic causes and philanthropic endeavors.
My 2-hour interview with Bob is presented in three parts in two formats. (Whichever medium you choose—audio or video—I suggest starting at the beginning, with Part 1, as succeeding parts build upon and reference those preceding.)
Podcast/Audio:
Part 1: The Formative Years
Part 2: Career
Part 3: Magnolia Fever & The Fixer Upper Phenomenon
YouTube/Video:
Part 1: The Formative Years
Part 2: Career
Part 3: Magnolia Fever & The Fixer Upper Phenomenon
My hope and belief is that Bob's life experiences and powerful words will be an inspiration to you and your family in the coming year—whatever your role or situation—as we each endeavor to build better lives (often against great odds of our own) and to more positively impact the lives of those around us.
To that end, and on behalf of all my colleagues at Leath Group and the Leath family, I wish you a wondrous 2018, and thank everyone—like Bob—for bringing their tremendous personal and vocational stories to life, and for making FIRESIDE Season One possible.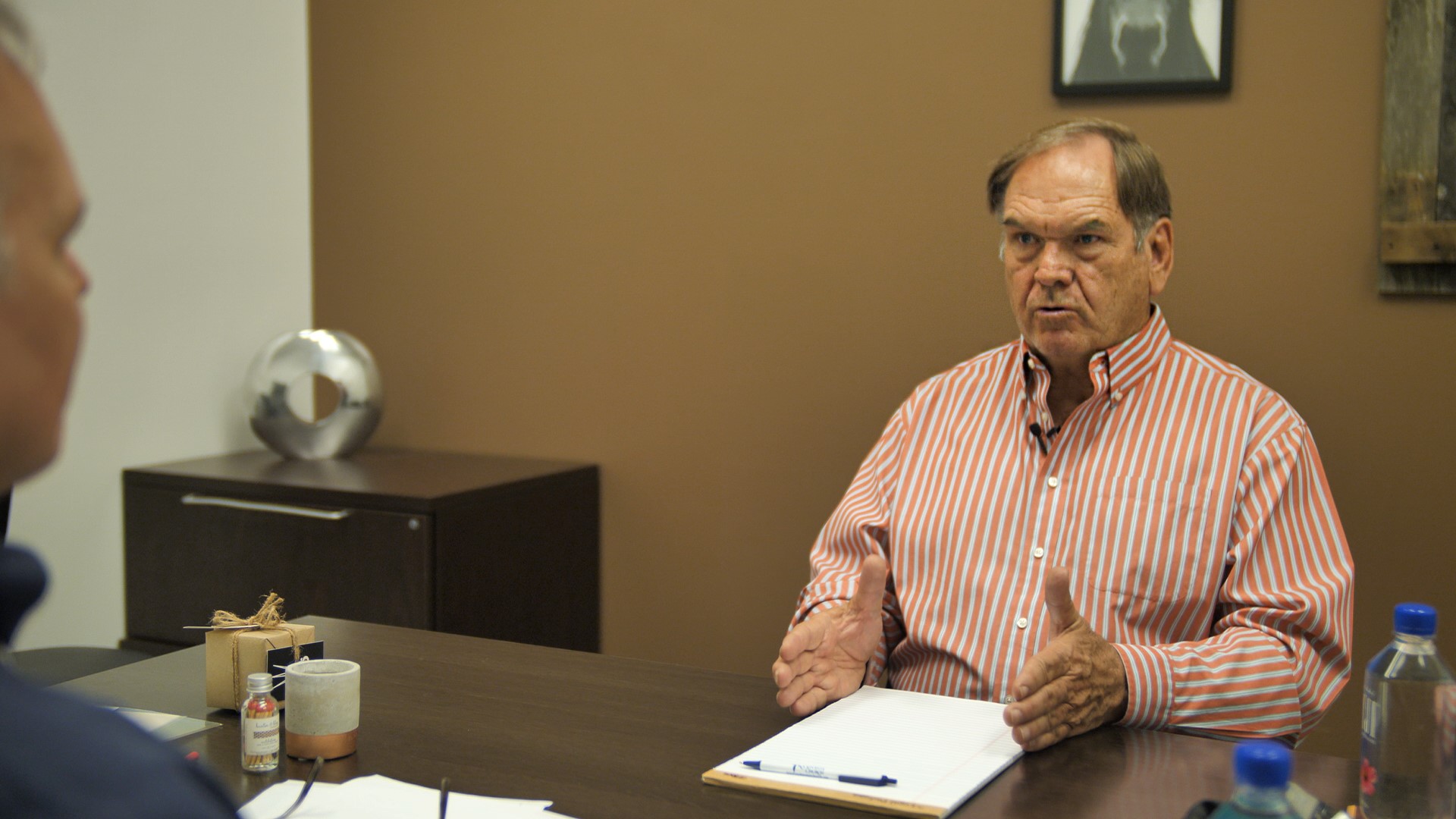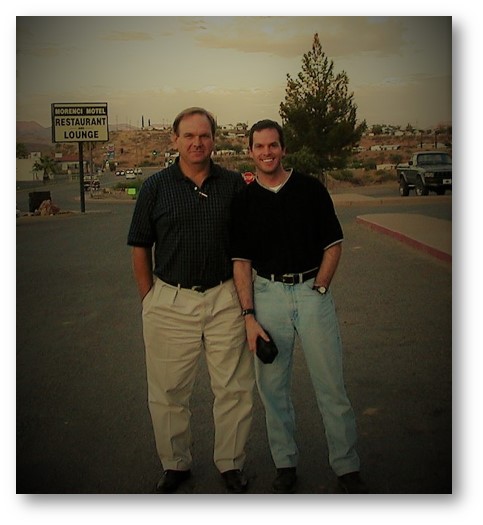 E N D
Visit Magnolia Market at magnoliamarket.com, the Hearth & Hand with Magnolia collection at Target, or the silos themselves (and garden, baking co., and so much more) at 601 Webster Avenue, Waco, TX 76706.
When in Waco, be sure and grab a bite at Magnolia Table, opening soon.
Subscribe to The Magnolia Journal for inspirations for life and home.
Catch current and prior episodes of Fixer Upper on HGTV, and Fixer Upper: Behind the Design beginning this spring.
Follow @chipgaines and @joannagaines and @magnolia and @MagnoliaHomesTX and @MagnoliaRealty on Twitter or Instagram for comings, goings, fun projects, announcements, and general happenings in the year ahead.
• • •
AND FINALLY —
My heartfelt thanks this season to you, the faithful reader, listener, and viewer, for engaging in and supporting this autumn experiment.
To Rheagan Baker and Amy Taylor for interview coordination and the Herculean task of transcribing approximately 34 hours and 215,000 words of conversation (more than enough to fill four mainstream books). To Sharon Anderson for proofreading and editing it all. To Dave Rigdon for research and FIRESIDE branding, identity, and logo stamp creation. To JR. Forasteros, Richard and Heather van der Dys, Jen Cho, Clay Morgan, and Scott Cornelius for technical, web, podcast, YouTube, and social media leadership. To Stan Chou for 17 beautiful illustrations. To Rob Rigdon for all things engineering (audio and video recording, music, effects, mixing, and sound editing). To Katie Byrd and Dawn Leath for turning this sow's ear into a silk purse or, more specifically, two gorgeous leather volumes for each guest and his/her family.

And of course, my everlasting appreciation to Joe Brouillette, Bob Pennington, Mary Ober, Lou Romero, Gary Moreau, Alan Friedman, Dr. Knute Sorenson, John Moore, Dr. Howard Johnson, Michelle Kinder, Susan Thoma, Bob Spencer, Dick Reynolds, Dr. Steve Buchholz, Ray Harmon, Dr. Charles Lowery, and Bob Gaines for leaping without looking into my tiny dinghy and joining me on her maiden voyage with nary a map, compass, star, proof of concept, nor body of work to preview. I am forever indebted to you for your courage, trust, participation, and setting such an exceedingly high bar in this, our inaugural season.
To learn the impetus behind FIRESIDE, click here or here or follow us on LinkedIn, Facebook, Twitter, or Instagram @blakeleath and @leathgroupllc, and (God willing), please consider joining us again next autumn for FIRESIDE Season Two.
To nominate or recommend future interviewees, please contact us at connect@leathgroup.com.
###