TIPS & TOOLS, Article 4: "Flip the Switch—Turn on the LIGHT!"
Posted on March 29, 2020 by
Susan Thoma
Flip the Switch—Turn on the LIGHT!
Do you notice? Throughout the lexicon of this existing malaise, I'm noticing increasing references to the word "light." Including, but not limited to, my coaching conversations with coachees.
"…we need to be light."

"…there's so much darkness; we're called to be light."

"…I'm trying to be light with my team…."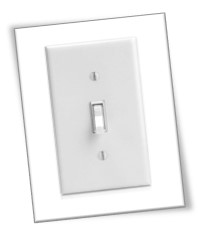 This is just a sampling of phrases I've heard in recent weeks. And, every once in a while, the word shows up in TV news interviews as I monitor the latest COVID-19 briefing out of Washington, D.C., followed by the state/local news updates.
I'm pondering... What's "light" all about? What are behavioral, actionable practices for LIGHT in the midst of our new rhythm of life with COVID-19?
Reflect back to a time we all remember too well, September 11, 2001. You, no doubt, remember exactly where you were at the time, if you're old enough. The earthquake-jarring experience that reverberated deep within our individual and collective souls and spirits.
Where were you? Who were you with? What were you feeling? I remember gathering around my Dallas workplace office with tens of others, just trying to process it all. I was numb…shell-shocked. Unmoored like everyone else.
While 9/11 was a significant jolt, the current environment has been more of a "slow-cooker evolution" along "the curve." Just as I write this, a friend is texting, apologizing for not responding in a timely fashion to my question yesterday. She was detoured making masks for her nurse sister until she ran out of elastic. Board games and puzzles are flying off the shelves as old becomes new again. First responder friends are assigned to working in the COVID-19 hospital ward this week. They are scared. I'm sure you can relate to these themes echoed in your own circle of life.
Once we start to get a grip on reality with our adult selves, we shift to thinking about kids—their mental health. How do we help them make sense of it all? "Why can't I go to school?" "Why can't my friends come over for my birthday party?" "Where's Grandma and Grandpa?" "Mommy's a nurse and stays alone in the bedroom all day." We're all isolated and distancing to a new degree and hunkered down.
Flashback to 2001 and 9/11. Back to the kids...
September 13, 2001: A friend and I decided to take action. The friend's daughter, MacKenzie, was in 3rd grade at a Plano, Texas elementary school. We reached out to her teacher with an idea regarding concerns about mental health. An idea to help shift the thinking and focus of the kids. To shift from trauma, the unknown, fear, uncertainty to a practice of gratitude. The teacher, Mrs. Riley, was all in—"let's do it on Monday!" she exclaimed.
Monday arrived. My friend showed up in the classroom. We supplied the notecards (Exhibit A) and postage. Teacher Riley stood up in front of the classroom and gave each 3rd grader an assignment: "Think big and be bold! Despite all that is changing, we have so much to be grateful for. What are you grateful for? Your assignment is to write a letter of gratitude to someone for how they are making a difference today. We'll place them in envelopes and mail them all!"
(Exhibit A)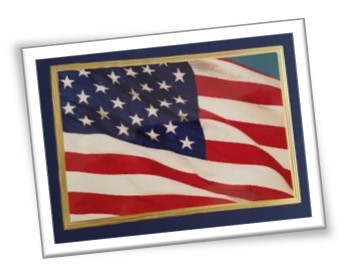 Meanwhile, a reporter and videographer from the local Fox News TV affiliate showed up. Someone tipped reporters off to Mrs. Riley's 3rd grade classroom activity.
Cameras were rolling. Nine-year-old Jack stood up and read his letter aloud to the President of the Red Cross. The videographer transitioned to Amanda reading her letter to the Fire Chief of New York City. Finally, MacKenzie stood up and read her handwritten letter to Queen Elizabeth II—thanking the Queen for allowing the Palace Guards to play America's "Star-Spangled Banner" at Buckingham Palace on September 13, 2001. (Exhibit B)
(Exhibit B)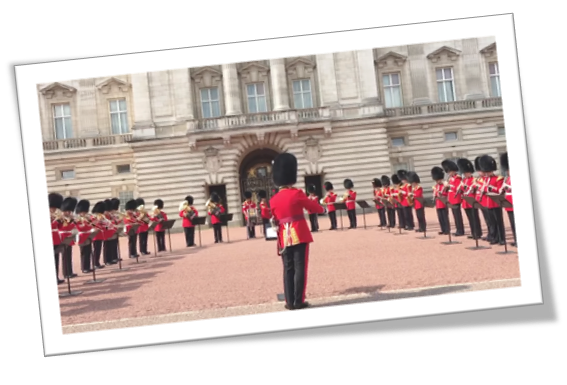 Guess who was featured on the Dallas evening news "Hometown Heroes" segment?
Fast forward five weeks to October. Imagine little MacKenzie walking to her mailbox. Amidst the flyers, bills and junk mail she discovers an envelope addressed to her and runs inside to tell Mom and Dad. You guessed it—an airmail envelope enclosed with letterhead from Buckingham Palace and Queen Elizabeth II (Exhibit C), thanking MacKenzie: "The Queen thanks you very much for your kind message…." Wow! Intention. Gratitude. Hope. Trust the Tapestry.
(Exhibit C)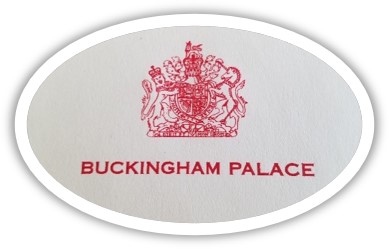 Discovering and practicing gratitude is just one aspect of LIGHT, albeit an important one. There's more, of course. As I continue to reflect on LIGHT and gain clarity around actionable practices, thoughts emerged of a coaching tool.
To all my coachees, this coaching tool is for you. You inspired it, and, truth be told, it's as much yours now as it is mine.(On iPhone, press the image to Share, Add to Photos, or Copy. On desktop, Save or Copy the image to Forward or Print at desired scale.)
You continue to inspire me beyond measure, as you:
Remain resilient despite the roadblocks
Persevere through the pressure
Shine alongside the suffering
Create clarity amidst the chaos
Remain tireless throughout the tumult
Insist upon integrity
Remain undaunted by the unknown
Pursue progress without expecting perfection
All the while continuing to…
Fire and light the flames within your family
While (importantly) remembering to take good care of yourself
I am so grateful for you. And I remain in your balcony cheering you on.

I'm reminded of the quote by Albert Schweitzer:
"At times our own light goes out and is

rekindled by a spark from another person.

Each of us has cause to think with

deep gratitude of those who have

lighted the flame within us."
There are no silver bullets in times like these, but, if you're anything like me (and those I have the great privilege to coach right now), sometimes all we need is a gentle reminder. Gentle reminders (be they a coaching tool, a kind word of encouragement, or even a song among them) that serve to nudge and propel us forward.
And, yes, even "LIGHT" our way. One step, one breath, one day at a time.
May we each discover our unique ways to attract LIGHT and to be LIGHT during this unprecedented season of opportunity and new rhythm of life.