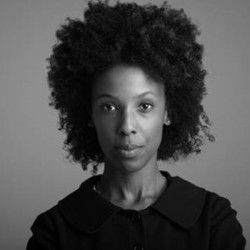 Veleisa Patton Burrell
Veleisa Patton Burrell focuses on cultivating authentic messages and helping clients refine their voice. From an early age, Veleisa has been a fan of a well-written story, which inspired her career path. Her experience and expertise span traditional media relations and writing to creating engaging content and social media campaigns. She also partnered with bloggers and influencers and helped companies engage with their online audiences.
Previously, she worked with Visit Dallas, Omni Hotels & Resorts and North Texas Tollway Authority, earning industry accolades for her collaborative communication projects. As a freelance marketer, she has partnered with the WNBA Dallas Wings, Glazer's Beer and Beverage and NOLA Group.
Veleisa invests her time to building strong communities through White Rock YMCA and the Dallas Women's Foundation. She earned her Bachelor of Arts in Corporate Communications and Public Affairs from Southern Methodist University and her Master of Arts, Communications, from the University of Texas at Arlington. She lives in Dallas.