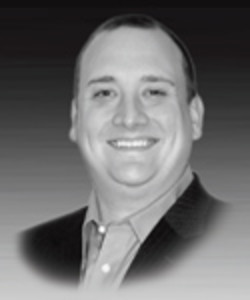 Ted Wlazlowski
Ted Wlazlowski, Jr., is a Subject Matter Resource for Leath Group, LLC—a dynamic curriculum development and intellectual property greenhouse that grows leaders and shapes cultures. Ted is passionate about implementing strategies and systems and building teams that create positive, lasting change.
For over 15 years Ted has tackled challenges in Fortune 500 corporations, start-ups, non-profits, and Federal government agencies with clients ranging from Citigroup to Chick-fil-A. He is an author and conference speaker on topics including strategic planning, change management, and leadership development. He has taught, trained, and coached thousands.
Ted's has also seen tremendous results in sales and marketing organizations as a top sales performer and marketer who has developed and executed strategies to triple client awareness online.
As an organizational development consultant, Ted has led strategic acceleration and process improvement initiatives using Balanced Scorecard, Six Sigma, and project management disciplines. In addition, he has designed and implemented dozens of research initiatives to diagnose organizational effectiveness issues and improve employee engagement, each time delivering actionable recommendations that produce results.
Ted has worked with numerous groups to define mission, vision, core values, and guiding principles that work in real life and post-intervention. As an insatiable reader and committed lifelong learner, Ted values interdisciplinary knowledge, often creatively cross-appropriating information from one field to another. Subsequently, clients are as likely to receive insights from biology, philosophy, sports, or automotive design as they are business best practices.
Under Ted's leadership, one client sustainably tripled its size within four years, dramatically increasing market share. He recruited, trained, and led hundreds of individuals while simultaneously restructuring to support growth.
Ted earned his Bachelor of Arts degree in Communication Studies from Iowa State University.
Ted, his wife Erin, and their five children live in North Texas. When not working, he can be found coaching youth sports, helping with homework, serving at church, or catching a nap with his Yorkipoo, Bailey.