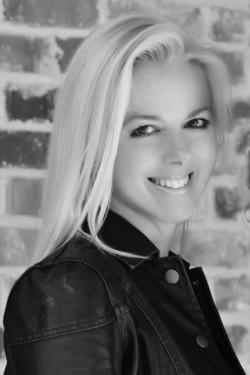 Tammy Kling
Tammy Kling is an Executive Consultant for Leath Group, LLC—a dynamic curriculum development and intellectual property greenhouse that grows leaders and shapes cultures. She is also a published author and has, with CEOs and entrepreneurs, published more than two dozen books on a variety of topics, including: international business, cultural transformation, ethics & transparency, diversity in the workplace, personal & corporate responsibility, leadership focus, employee growth, the rewards of global markets, and the rise of women as executives.
Her book The Transparent Leader—co-authored with a Fortune 500 CEO (Dial Corporation)—has been translated into several languages and sold in bookstores across the globe.
As a speaker, facilitator, and consultant, Tammy's corporate clients include American Airlines, Wrigley, Dial, First Command Corporation, Sabre, and Lululemon, as well as smaller entrepreneurial companies.
Her role as an Onsite Project Management Consultant with First Command Corporation included interviewing two layers of leaders one-on-one, and creating an executive's book and marketing materials to be distributed to clients and prospects with the goal of awareness and revenue generation. Ultimately, more than 60,000 copies of that book were printed. The Elephant in the Room, which outlines and describes principles of finance and building wealth, was eventually sold to a publisher. Tammy then co-authored a second book in the series, There's More to Life Than the Corner Office, with Lamar Smith, the CEO of First Command Corporation.
Her training and client workshops on the power of clarity emphasize the importance of leadership focus, identifying and releasing limiting beliefs, and taking responsibility for organizational success. Prior participants have described these workshops as riveting, as they frequently yield instantaneous change among management teams and employees at all levels within an organization. Tammy also possesses a strong background in crisis management, having worked as a leader on the ground managing employee crisis teams and supporting victims' families at air disasters for a major airline. She has served in the Colombian jungle and in Europe and Asia. With a specialization in personal coaching and psychodynamics, Tammy is a graduate of the University of Florida College of Journalism & Communications and Harvard University's Abnormal Psychology & Neuroscience program.
Tammy is a humanitarian and the founder of Write it Out, a non-profit that encourages and rehabilitates the homeless and gang members through writing workshops and journaling—rather than violence. As the CEO of OnFire Books, she has brokered many book deals with major New York publishers and ghostwritten books for venture capitalists, entrepreneurs, NFL players, and corporate executives. Tammy is also an online writer, and her column, Legacy, is a blog-based magazine written for working moms and stay-at-home mothers. The blog is sponsored by Kodak, Crayola, and Campbell's, among others. Tammy is always looking for interesting companies, leaders, and individuals to feature in her column.
Her identity website attracts and helps thousands of visitors each year.
Tammy is an avid mountain runner, fly fisherman, and outdoor enthusiast.