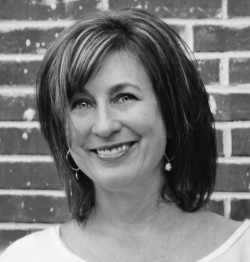 Sharon Anderson
Sharon Anderson is Chief Editor for Leath Group, LLC—a dynamic curriculum development and intellectual property greenhouse that grows leaders and shapes cultures. Her primary job responsibility is to ensure that all copy Leath Group authors (or otherwise) produce is free from any typographical or grammatical errors.
Sharon has always considered herself a grammar enthusiast, having esteemed the English language since she can remember, and possessing a quirky fascination with discovering and correcting grammatical errors. These tendencies facilitate her chosen profession as an eagle-eye editor.
She excelled in Journalism and Language Arts throughout her academic studies, and she is infatuated with all things grammar-related. Cringing ensues whenever she sees the overuse of apostrophes with plurals, stumbles upon typos in any of her favorite novels or magazines, or hears the English language butchered. Her perfect world would be free from the misuse of words such as there/their/they're, its/it's, your/ you're, and the insidious use of "like" and "so," which have become, like, so annoying. However, this not being the case, she revels in gainful employment and anticipates it will continue in perpetuity.
Sharon graduated with honors from the University of Oklahoma in 1990, earning a Bachelor's Degree in English/Education. She currently also serves as Editor/Social Media Specialist at RockPointe Church.
The Andersons are avid OU fans, with yearly season football tickets, and they enjoy going to the movies, attending spring-training MLB games in Arizona, and escaping the Texas heat each summer on a relaxing family vacation, usually near the water. Sharon is active in her church and is also a member of the Young Men's Service League with her son, volunteering in organizations such as Communities in Schools, Christian Community Action, Special Olympics, local nursing homes, and more. In her downtime, Sharon enjoys shopping for bargains, collecting recipes, cooking, trying new restaurants, photography, blogging, reading fiction novels, watching her kids play sports, and spending time with her family and friends.
She resides in the Dallas/Ft. Worth area with her husband, two teenaged children, and two beloved rescue dogs, Boomer and Rosie.