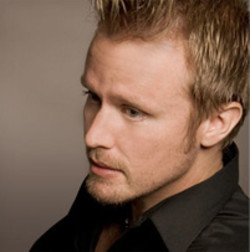 Scott Cornelius
Scott Cornelius serves as an Executive Creative Contributor to Leath Group, LLC—a dynamic curriculum development and intellectual property greenhouse that grows leaders and shapes cultures. Scott's wide-ranging interests and contributions include photography, videography, cinematic-quality corporate film production, and the visual arts of every stripe and color and level of granularity and sweeping vision, from font and color palette selection, and logo design work and identity, and digital brochure and print workbook creation to web design, e-learning support, and serving as Creative Director for hire.
In service to Leath Group, and his own client base, Scott's ingenuity and unique storytelling approach have enabled him to deliver particularly insightful designs and films for Human Resources departments, Safety leaders, Operational managers, and executives across clients as diverse as the U.S. Department of Agriculture, the National Park Service, and the U.S. Air Force to petroleum refineries, a terminal and pipeline company, Momentous Institute, and both the HP and AT&T Byron Nelson golf tournaments.
Ever creative, Scott is best understood through the work itself but, given its breadth and depth (only a small, representative portion of which appears herein; see Samples & Successes), the second best way is through his own voice:
"Believe in what you do. Find new ways to enjoy doing it. Respect others. That's pretty solid career advice.
I'm always looking for a new approach: an incisive statement, a way of relating with others, a way to convey ideas through story, photography, and design. I captivate attention, hold it for a brief moment, and release. It's what I love doing.
A few years into my career, I decided it wasn't enough to enjoy what I did. I wanted to believe in it. So I started focusing on doing work for organizations with messages that aligned with my own sense of purpose. I wanted to help find their voice. A consistent, focused, and positive one. Over time, these brief, memorable moments became relationships between clients and communities. Awareness and importance were born. And voila! Suddenly, I had a sense of accomplishment.
Always an artist, design was my first professional love. Years later, photography punched me in the gut and asked, 'Wanna hang out?' And I'm glad it did. Photography and, now, filmography, have allowed me the opportunity to span storytelling from a grand, organizational scope to an individual, personal level. I love the diversity of these unique opportunities. The balance of both keeps me grounded.
I owe a big thanks to the countless and significant talents I've worked with over the years. You've contributed to my own enthusiasm and diversity. Thank you for showing me how stupid my many ideas were and encouraging me with brighter direction. I may not be any smarter because of it, but I'm learning."
Scott majored in Design Communications at South Plains College and has, in the intervening years since, served in varying capacities—from Designer and Vice President of Art Direction to Design Director and Senior Creative Director—at Fellers Marketing & Advertising, Seed Studios, Gateway Church, and Marriage Today, respectively.
In addition to supporting Leath Group, he is the owner of Scott Cornelius Design & Photography.