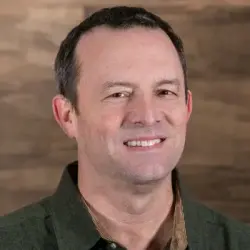 Ron Holton
Ron Holton is an Adjunct Faculty Member for Leath Group, LLC—a dynamic research, curriculum development, and intellectual property greenhouse that grows leaders and shapes cultures. He is a Spirited Series teacher, facilitator, and cohort leader.
Here's a bit more about Ron in his own words:
My Family:
Wife: Allison; Children: Brock and Chloe
My Story:
I felt called to be a minister in high school but did not really consider full-time ministry until after college, when I served in the Philippines and taught in high school. During that time, I felt God leading me to go to seminary, which led me to move to Ft. Worth and attend Southwestern Baptist Theological Seminary. I had the opportunity to serve at two fabulous churches: First Baptist Euless and Prestonwood. While serving at Prestonwood, the Lord impressed upon my heart and my family's hearts to begin a new church in 2002. We moved to Lantana and started the Church at Lantana, which later changed names to RockPointe Church.
Something Most People Don't Know:
I was a high school teacher and football coach before going to seminary.
My Trademark Expression:
"Sin makes you stupid."
Besides the Bible, my recommended reading would be:
My Utmost for His Highest (Chambers)
Celebration of Discipline and Devotional Classics (Foster)
Anything by C. S. Lewis
I'm most excited about:
The future of RockPointe living out its mission and vision.
My Favorite TV Shows:
ESPN; the History Channel
In my free time, I usually:
Spend time with my family and coach or attend my son's sporting events.