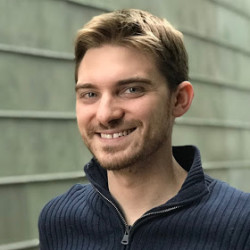 Richard van der Dys
Richard van der Dys serves as a Technical Contributor to Leath Group, LLC—a dynamic curriculum development and intellectual property greenhouse that grows leaders and shapes cultures.
A software developer since 2006, Richard's engineering roots run all the way back to his childhood, where he could often be found taking things apart to learn how they worked.
After graduating from The University of Texas at Dallas with a B.S. in Software Engineering, Richard jumped right into the industry. He has since contributed to projects ranging from desktop PDF editing software to being an architect of a Fortune 100 company's e-commerce site, as well as having been employed by a Best Places to Work designee, The Container Store.
In addition to projects for Leath Group and others, Richard serves as a Senior Platform Engineer at Moovweb, changing the way consumers make online purchases.
Having found his passions in both applications and web technologies, Richard's work often explores the cutting edge of mobile and desktop browsers and solutions. He also maintains multiple blogs about new technologies, programming language features, artificial intelligence, home automation, and open source technologies.
When not working, Richard pursues most of life's adventures with his wife, Heather. Together, they train in kung fu, play music, travel, watch movies, listen to books, eat good food, and walk their 90 lb dog, Thatch and his 20lb side-kick Lángos.
Richard and Heather treasure every opportunity to give back to their community. They currently reside in Romania, where they can further serve and share their joy, love, and faith.