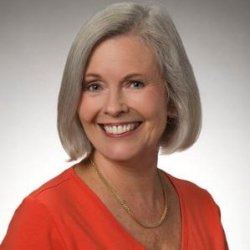 Pam Venné
Pam Venné, MA, LPC, is an Executive Consultant and Faculty Member for Leath Group, LLC—a dynamic curriculum development and intellectual property greenhouse that grows leaders and shapes cultures.
With over 32 years in leadership development and executive coaching, Pam brings a wealth to organizations with her ability to quickly grasp client disconnects and gain trust among management teams. She is an innovative thinker and strategic problem solver who understands corporate objectives.
Pam has taught a broad array of subjects ranging from personal growth courses at local community colleges to dining etiquette for executives and has presented frequently on diversity and career planning.
Since 2004, she has focused in the areas of:
Leadership Skills Development
Cultural Awareness Training
Career Transition Coaching
Transition Preparedness
Her background includes multi-unit HR responsibility for manufacturing operations across the U.S. for The Southland Corporation and other manufacturing and distribution companies both large and small, public and private. She understands the importance of cultural fit and the many nuances that arise from organization to organization, company to company. As a seasoned and engaging facilitator, Pam has learned the importance of keeping the audience fully engaged and the material relevant. Her passion is seeing people's "ah-ha" moments as they connect training to real situations and the real world.
She has served on the Board of Directors for the local chapter of SHRM (Society of Human Resource Managers) and as local President, and on the national board of IACMP (International Association of Career Management Professionals). She is a member of ICF (International Coaching Federation) and APT (Association for Psychological Type).
Ms. Venné has been quoted in numerous syndicated articles across the U.S. on leadership development and executive coaching, among other topics.
She has her Masters degree in Counseling, a Bachelors of Science from North Central College in Naperville, IL, and received her LPC (Licensed Professional Counselor) in Texas in 1998.
Pam is a certified Multicultural Diversity Trainer & Coach, certified Assessment Based Coach and a certified Manager/Leader Coach from the Behavioral Institute.
Pam lives in Dallas with her husband and extended family, with whom she enjoys relaxing by attending live theater.