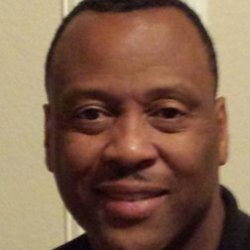 Lonnie St. Junior
Lonnie St. Junior, CWE, is a Subject Matter Resource for Leath Group, LLC—a dynamic curriculum development and intellectual property greenhouse that grows leaders and shapes cultures. Specializing in project management, job placement, career counseling, and workforce transitions, Lonnie has devoted 15 years to helping individuals find gainful and fulfilling employment. To date, he has facilitated the hiring of over 14,000 individuals by more than 230 employers.
Lonnie is a results-oriented leader with high integrity and proven experience in building successful, collaborative teams through strong mentoring, coaching, and motivation. Throughout his career, Lonnie has served ably and strategically as a project manager and career counselor to achieve long-term business goals for clients by combining financial acumen, employee and customer relations skills, and the use of KPIs with the needs of employers and job seekers.
Most recently, Lonnie served as Program Manager & Workforce Development Specialist for Workforce Solutions with Rescare/Arbor Education & Training and as Claims Manager with State Farm. He has experienced a wide array of diverse employment and consulting opportunities, having also worked as Program Manager at the LSU Health Science Center Dental School, Store Manager for Blockbuster Entertainment, Admissions Coordinator for Dillard University, and Owner/Operator of a gift-basket business.
Of his many opportunities to lead and serve others, he regards his work with the Healthy Start program as the most meaningful. This nationally renowned program secures federal funding to reduce infant mortalities by collaborating with inner-city organizations responsible for providing timely and effective medical attention to young mothers and at-risk children. Lonnie worked passionately to ensure that mothers in New Orleans, LA, received educational opportunities, counseling for prenatal and parenting, and participation in peer support groups. Additionally, Healthy Start addressed the needs of males involved with teen mothers and ultimately proved to be both personally rewarding and programmatically successful at changing lives and reducing infant mortality throughout the city.
A native of New Orleans, Lonnie is a graduate of Francis T. Nicholls High School and earned his Bachelor of Science degree in Business Administration from Southern University.
Lonnie and his family moved to Texas in 2005, shortly after Hurricane Katrina. He and his wife of 21 years, Troylynn, reside in Frisco, TX, one of the fastest growing communities in North Texas. They have three children, Elizabeth, Lonnie II, and Trejon.