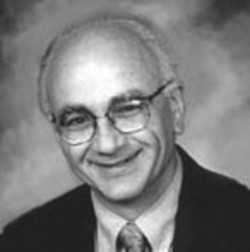 Larry Kokkelenberg
Larry Kokkelenberg, PhD, is an Executive Consultant for Leath Group, LLC—a dynamic curriculum development and intellectual property greenhouse that grows leaders and shapes cultures. Larry is also an adjunct faculty member at the Federal Executive Institute in Charlottesville, VA, which trains, coaches, and consults with senior federal executives around the world, and is a principal in Organizational Trainers & Consultants, a dynamic consultancy serving both the public and private sectors.
Dr. Kokkelenberg has 45+ years of business and executive leadership experience, personally providing services to over 200 organizations and training over 200,000 individuals in his career. He has significant international experience, having worked in Belgium, Canada, Denmark, Germany, Indonesia, Malaysia, Netherlands, Norway, Singapore, Sweden, Thailand, and the United Kingdom.
Larry's passion is helping to facilitate large-scale organizational and cultural change, and helping organizations achieve higher performance using a proprietary model developed after reviewing 60 years of research and writing on related subjects. He currently provides training programs in creating and sustaining high-performance organizations, emotional competencies, ethics, collaboration, listening and communications, leadership philosophy and styles, developing mission/vision/values, conflict resolution, and executive coaching using various models.
Within the last five years, Dr. Kokkelenberg has been involved in significant organizational improvement efforts with the Virginia Department of Mental Health and the Food & Drug Administration. Dr. Kokkelenberg possesses 35 years of experience running small businesses—having served on the staff of the Franklin Covey group for 11 years, the Federal Executive Institute for the past seven years, and having taught at numerous universities. He has published many articles and produced an audio series on management. Because of his extensive experience in leadership positions, he brings a practical, bottom-line oriented approach to all his work.
Larry received his BA in Sociology from Illinois Benedictine College, his MSW in Social Work from the University of Illinois, and his PhD in Organizational & Clinical Psychology from Union Institute & University. He lives in the Chicago, IL, area with his wife and is the proud father of two children.