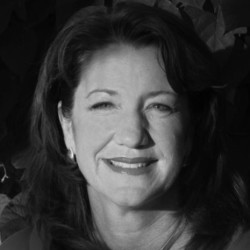 Kate Stewart
Dr. Kate Stewart is an Executive Consultant for Leath Group, LLC—a dynamic curriculum development and intellectual property greenhouse that grows leaders and shapes cultures. Kate is a results-oriented thought leader and innovative advisor, with over 30 years of global, cross-industry consulting and implementation experience. Her areas of expertise include team and individual performance management, conflict management, early dispute resolution system design, culture change management, strategic and collaborative communication skills, facilitation, training, and goal-focused leadership consulting. Her driving value is to partner with clients to improve relationships, results, and workplace environments.
Kate has worked closely with companies including Coca-Cola Enterprises, Halliburton/KBR, Pfizer, Society for Human Resource Management, USAA, U.S. Fish & Wildlife, and Motorola/Freescale. She contributed to the maximization of client outcomes as Vice President of Chorda Conflict Management, Inc., a global leader in early dispute resolution system design. She co-founded the University of Texas Conflict Resolution Center and served as Executive Director of the University of Texas Project on Conflict Resolution.
Kate has taught in the MBA and Communication Studies programs at the University of Texas at Austin, in the global Executive MBA program (EGADE) at Tec de Monterrey, Mexico, and at Jacksonville University. A certified mediator, Kate has trained hundreds of mediators who now make contributions to collaborative cultures in their workplaces.
Kate has a BA in Cultural Anthropology and Certificate in Environmental Studies from the University of Florida. She earned her MA in Middle Eastern Studies and PhD in Communication Studies from the University of Texas at Austin. She also studied at Hebrew University in Jerusalem. Her dissertation work examined how disputants draw upon narratives to position themselves and achieve their goals and how mediators can use narratives to help disputants resolve their differences. Her work was released as a book, Storied Conflict Talk, by a leading academic publisher in 2010.
Kate resides in Austin, TX, where she has founded a tech venture. Her company, Gold Scaffold, Inc., is currently beta-testing the Personal Success Toolkit, which surrounds users with custom resources to define and achieve personal success. Kate also authors a popular success-oriented blog, myscaffolds.
When she is not working with clients, writing, or learning to be a tech entrepreneur, she enjoys spending time with her family and her dogs, hiking, and reading.