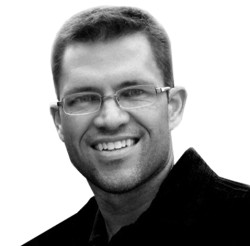 Joe Edwards
Joe Edwards, MBA, is a Practitioner Consultant for Leath Group, LLC—a dynamic curriculum development and intellectual property greenhouse that grows leaders and shapes cultures.
Joe's consulting focus is international business and the additional complexities and opportunities it creates for corporations. His experiences leading and driving culture transformations in organizations as diverse as a consumer group with 10,000 sales people, a niche offshore financial services business, a Central American banking center, a U.S. retail marketplace, and an internet technology firm help him connect with Leath Group's varied client base. Over the years, Joe has fed his hunger for international business with management postings, doing business across twelve countries, three industries, three languages, and multiple business models.
Growing up in Brazil made the international world second nature to Joe, and since earning his MBA in International Business from Thunderbird, he has worked across the U.S. and Latin America building and leading teams within both matrix and direct P&L management positions. After thirteen years of sales, strategic planning, consulting, and general management work, he realized his favorite business challenges were culture change and performance management. In 2008, Joe left the multinational corporate world to do just that. He became a partner at W3, a Buenos Aires based international digital agency, and opened its U.S. office. He has enjoyed the entrepreneurial challenge of building out a new market for his company, while once again working to change internal culture and install a disciplined performance management system in an international setting. W3 is thriving and booming and diversifying in the fast-paced world of internet, social, mobile communications, and now staffing.
On the personal side, Joe is grateful to his wife for accompanying him to house number nine within 21 years of marriage. Currently, they reside in the Dallas area. As a couple, they are passionate about parenting their four children, serving in their church, and classical education.