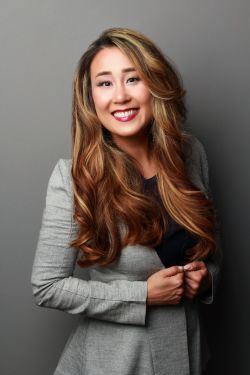 Jen Cho
As a leader in the diversity, equity and inclusion space, Jen understands the multi-faceted approach needed to build diverse teams, create inclusive environments and engage with diverse audiences.
At global PR firm Weber Shandwick, as General Manager and EVP her client work focused on the diversity and inclusion practice, writing diversity reports for clients like Amazon and providing strategic counsel for internal and external DEI initiatives. Her internal comms experience is informed by her experiential marketing background, having launched brands such as MetroPCS through integrated multicultural campaigns. Leveraging analytics through her work at Fish Technologies for all the U.S. sports leagues and the Olympics, she understands how to speak to a diverse audience and is a frequent public speaker on the topic.
Her current work through her consultancy, Pivot and Swerve brings her experience and network together as she counsels clients on integrated marketing and communications strategy, providing diversity counsel to organizations seeking to make substantive change. Current work includes providing strategic counsel to TCU on their Race and Reconciliation Initiative, both internally and externally as she guides their comms strategy. She continues to support her founding client, the Congressional Black Caucus Foundation. She leads their marketing and comms team, executive produces their Annual Legislative Conference sessions and award shows, supports their sponsorship team and is currently bringing the Ceremonial Swearing-in for new caucus members to broadcast television.
Jen holds a Bachelor's of Arts degree in Political Science and a Diversity and Inclusion Training Certificate from Cornell University.