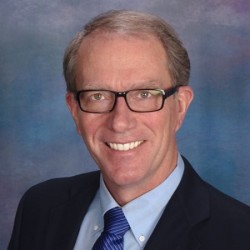 Jay Leigh
Jay Leigh is a Senior Consultant and Faculty Member for Leath Group, LLC—a dynamic curriculum development and intellectual property greenhouse that grows leaders and shapes cultures.
Jay is an experienced leader in value stream transformation and management from the individual contributor level to the billion-dollars-plus enterprise level. He was a key member of tiger teams that transformed the Raytheon Missile Systems Air-to-Air line of business (Shingo award winner) and transformed Crane Aerospace at the enterprise level. He was the prime architect of a major plant level value stream transformation for BAE Systems that won a corporate Silver Award for reducing operating costs over 20% per year while improving all key metrics. Jay's most recent work with BAE has been as the Value Stream Transformation Leader for the Flight Controls product line as the Director of Lean Enterprise.
Jay has owned and operated his own companies, worked for small, medium, and large companies, and has been a contractor for the United States Department of Energy. This breadth in experience—grounded in direct line responsibility for executing multiple $80M to $300M/year programs—provides a powerfully unique perspective for crafting and tailoring solutions specific to the most sophisticated client needs.
Jay earned his Bachelor of Science in Industrial Engineering from Iowa State University, graduating with Honors & Distinction. He is a Raytheon Six Sigma Specialist and graduate of the Raytheon Program Management School. Having served as a subcontractor for Los Alamos National Laboratory and other government-centric organizations, Jay possesses DOD Secret Clearance (formerly DOE "Q" Top Secret).
Jay launched his post-collegiate career by becoming a national level swimming coach who produced more than 75 National top-16 times, 50 Junior National Qualifiers, 25 Senior National Qualifiers, and 5 Olympic Trial Qualifiers. In 1993, Jay was selected as Minnesota's Coach of the Year. He takes great pride in applying his personal passion for coaching, teaching, and team building to lean philosophies, practices, and organizational culture.
In addition to his rich work experience, Jay has served as the President of the Board of Directors for two non-profit organizations. With his wife, Cari, he has engineered and produced two CD albums and was nominated by the Minnesota Music Academy five times for Producer of the Year and four times for Engineer of the Year. He currently plays tournament disc golf with his 16-year-old daughter, Zia. Having resided and worked in Minneapolis, Los Alamos, Tucson, and Seattle, Jay, Cari, Zia, and 13-year-old daughter Tehya now make their home in Highland Village, TX.