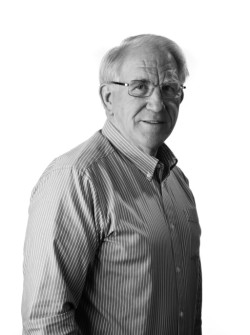 Dick Reynolds
Richard "Dick" Reynolds is an Executive Strategist & Coach for Leath Group, LLC—a dynamic curriculum development and intellectual property greenhouse that grows leaders and shapes cultures. Formerly, Dick served as Chief Operating Officer, Chief Financial Officer, and most recently as Executive Vice President—Strategy Program Management for Libbey, Inc., a world leader in the manufacture and distribution of tabletop glassware. Dick formerly served on Libbey's Board of Directors.
Dick brings with him more than 45 years of financial, operational, and strategic leadership. His broad-based manufacturing experience and exceptional business insight make him highly effective as a workplace coach and industrial environment strategy consultant.
Dick integrates a virtually incomparable perspective of business and manufacturing financials with interpersonal savvy and organizational vision. As Libbey's Chief Operating Officer and Lean Champion, Dick was the principal architect of the "Libbey Lean Enterprise," implementing Lean thinking across global locations. As the company's Chief Financial Officer, Dick led all aspects of internal and external financial reporting, financial analysis, treasury management, and investor relations. As EVP of Strategy Program Management, Dick focused on the development and execution of Libbey's worldwide business strategy. Due to his broad, multi-functional experience, Dick has unique breadth, depth, and overall insight into management and leadership challenges.
Throughout his career, Dick has served as a mentor and coach to emerging leaders at all organizational levels. His natural ability to teach, combined with limitless energy and passion, makes him extraordinarily effective as a personal coach and role model.
A life-long Scout, Dick is very active in The Erie Shores Council of the Boy Scouts of America and has held many positions on the Board, including President. He also has served as a Trustee for the Toledo Museum of Art, and as a Board Member of Imagination Station, a hands-on science center for youth.
Dick holds a BBA from the University of Cincinnati. He and his wife, Gloria, reside in Toledo, Ohio.