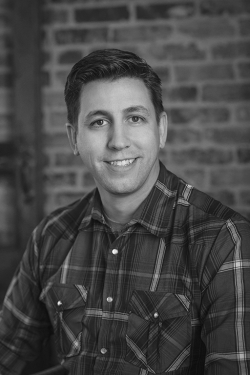 Clay Morgan
Clay Morgan is an Executive Consultant and Faculty Member for Leath Group, LLC—a dynamic curriculum development and intellectual property greenhouse that grows leaders and shapes cultures. As an author and speaker, Clay has presented extensively.
In addition to his first book, Undead: Revived, Resuscitated, and Reborn (Abingdon Press), Clay's work has appeared in The Pittsburgh Post-Gazette, Patheos, Problogger, Pop Matters, and beyond. He's served as head editor and/or writer for multiple Pittsburgh publications and with circulations into the hundreds of thousands.
A passionate teacher, Clay has taught history, political science, research, and communication at the University of Pittsburgh, Robert Morris University, Community College of Allegheny County, the University of Phoenix, and California University of Pennsylvania.
Aside from teaching, Clay has worked as a research and writing consultant for a variety of organizations, most notably the National Parks Service, CareerLink, and Infinity Broadcasting. Prior to teaching, Clay started a successful résumé writing service in which he was able to help hundreds of jobseekers at job fairs and workshops.
After developing 18 courses in eight years for his own sections, he was contracted to rewrite a course on human communication for Robert Morris University's organizational leadership program.
His passion for understanding and teaching about communication and successful leadership grew until 2015, when he left higher ed and Pittsburgh to put classroom theories into practice as a consultant for corporations around the globe.
Clay loves communicating all sorts of topics to diverse audiences through multiple media. He's consulted for CBS Radio/Viacom, appeared on a variety of TV and radio programs such as HuffPo Live, and served as a fill in cohost for a Salem Communications afternoon talk show on multiple occasions.
As a blogger, vlogger, and podcaster, he continually experiments with creative ways to communicate his unique teaching style to online audiences hungry for entertaining answers delivered quickly. Clay's second book, Gain Influence Through Communication: How To Connect With Others and Build Meaningful Relationships, was released in 2018.
He launched Communication Kingdom in 2020, a one stop website and podcast platform designed to help business professionals and entrepreneurs craft clear messages, create memorable presentations, speak effectively in public, and gain influence for good.
He lives in Dallas with his wife Jennifer Cho, who is an executive in marketing and PR.