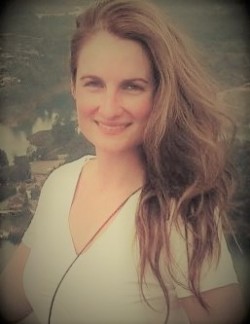 Catherine Fortier
Catherine Fortier serves as Translator, Interpreter & Cultural Liaison for Leath Group, LLC—a dynamic curriculum development and intellectual property greenhouse that grows leaders and shapes cultures.
A resident of Montréal, Catherine began her career as Editor in Chief at Casino de Montréal where—for three years—she oversaw publication of the organization's intern magazine and served as a communication advisor for the management team. In this capacity she learned to write, translate, interpret, and communicate accurately and quickly for many diverse audiences.
She subsequently specialized, becoming Communications Officer of le Consortium Écho-Logique and La Maison du Développement Durable.
She has also served as Project Manager for an ecological waste management and awareness program, translating and writing extensively about sustainable development and environmental and ecological issues of the day.
Catherine has written and translated for journals, newsletters, websites, and social networks, and is often asked to write for individuals and organizations unfamiliar with French Canadian nuances, idioms, colloquialisms and, yes, eccentricities.
Catherine earned her Bachelor's degree in Communication Studies and her post-graduate degree in Translation (English to French) from l'Université de Montréal.
A global traveler, when not reading/writing/translating/interpreting, Catherine can be found in the air or otherwise en route to explore another country or culture.