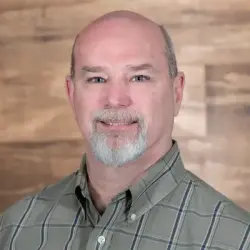 Brian Sanders
Brian Sanders is an Adjunct Faculty Member for Leath Group, LLC—a dynamic research, curriculum development, and intellectual property greenhouse that grows leaders and shapes cultures. He is a Spirited Series teacher, facilitator, and cohort leader.
Here's a bit more about Brian in his own words:
My Story:
I have had the incredible privilege of serving alongside my best friend (my wife) in marriage ministry for over 25 years. God has blessed us beyond measure by allowing us to serve at RockPointe where building "thriving, life long, God-honoring marriages" is not just a pithy slogan, but is a deeply held RockPointe value.
Something Most People Don't Know:
My first career was in the construction business and my second career was in the oil and gas business. My undergraduate degree is from the University of Houston in Petroleum Land Management and I have a seminary degree from Dallas Theological Seminary.
My Trademark Expression:
"Life is like a river…." and "You have any Tabasco to go with that?"
Besides the Bible, my recommended reading would be:
Undaunted Courage by Stephen Ambrose, Unbroken by Laura Hillenbrand, Sacred Marriage by Gary Thomas, This Momentary Marriage by John Piper and all of Skeeter Skelton's works.
I'm most excited about:
God allowing me to have a front row seat to see the power of the Gospel transform marriages and families.
My Favorite TV Shows:
Blue Bloods and NCIS
In my free time, I usually:
Read a lot. I also like hunting, photography, and traveling with Edie.