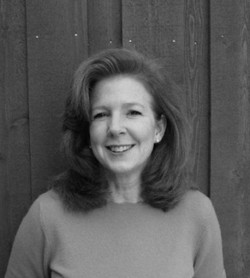 Anne Lucchetti
Anne E. Lucchetti, PhD, is an Executive Consultant and Faculty Member for Leath Group, LLC—a dynamic research, curriculum development, and intellectual property greenhouse that grows leaders and shapes cultures. Her 25 years of experience in university teaching (most recently at Texas Christian University and North Carolina State University), consulting, and training covers such topics as Group Dynamics, Leadership, Interviewing, and Interpersonal Communication skills.
Her research has been published in numerous regional and national periodicals such as the Family Communication Journal and Human Communication Research, the top journal in the communication field. She has also been interviewed as a communication expert for CBS, Redbook, The Washington Post, The Dallas Morning News, and The Fort Worth Star Telegram, among others. In recent years, Anne has volunteered her time as a manuscript and publication reviewer for the Western Journal of Communication.
Anne has received numerous awards for academic and professional excellence, most notably Outstanding Faculty Person of the Year, given to her by TCU's Greek Honor Society, and Communication Studies Professor of the Year given to her twice by the Departmental Honor Society at TCU. She has also received faculty research and professional development grants from both NCSU and the University of Texas.
Her passion for helping others manage their relationship communication more effectively has led to the development of her conflict coaching program. Recently, Anne was most heavily involved in implementing a longitudinal research-based program she designed concerning personalized conflict management strategies. The marital enrichment program that is based on this research focused on the key factors in increasing marital quality and improving marital stability.
Some of Anne's most recent workshops include:
Minimizing Conflict Risk: Maximizing Employee Gain
He Said/She Said: Unlocking the Mysteries of Relational Communication
Training Couples from Faith Communities in Ethical Conflict Resolution
Constructive Conflict Communication: A Couple's Guide to Avoiding Misunderstanding
Anne received her doctorate from the University of Texas at Austin with a research emphasis in both Interpersonal & Organizational Communication and her master's degree from Purdue University. She resides in Dallas with her husband and two sons.