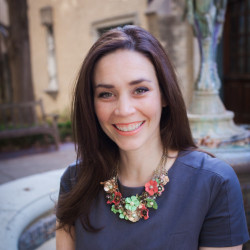 Ann Stautz
Ann Stautz is an Administrator, Artist & Analyst for Leath Group, LLC—a dynamic curriculum development and intellectual property greenhouse that grows leaders and shapes cultures.
Administratively, Leath Group deploys scores of online 'fact gathering campaigns' annually in the form of personality profiles, temperament/trait indicators, coaching assessments, preparatory/pre-work assignments preceding workshops, and developmental feedback 360s. Each of these efforts—or, campaigns—is comprised of 12-150 participants, each of whom expects an efficient, well-organized process for submission of data, interpretation of information, and receipt of results. Working with the Leath Group team of researchers, curriculum developers/instructional designers, coaches, trainers, and facilitators, Ann ensures that campaigns run smoothly and that both client and consultant have what they need in order to optimize project performance and maximize engagement ROI.
Artistically, Ann collaborates across the board with the entire Leath Group team—illustrators, layout artists and graphic designers among them—to ensure that uniformity and aesthetics meet high internal and external standards of excellence. For example, in the process of creating a customized, from scratch, highly proprietary learning intervention for a 22,000 employee workforce, Ann ensures that everything—from color schemes and fonts to logo usage and layout—functions, harmonizes, and pops in ways that are pleasing to the eye and consistent with the organization's brand.
Analytically, Ann is involved in collaborations with colleagues to create summaries and thematic documents based on massive mountains of data. From telephone interviews to online assessments using both public domain and proprietary evaluation tools, she ensures that Leath Group has a sharp and succinct understanding of client needs—the pulse—as they prepare for each engagement. The amount of research and information about each client that must be waded through in order to become highly conversant about useful and specific pressure points, market differentiators, and levers to create value can be, quite often, overwhelming. Ann is committed to sharing this load, lightening it, and helping teammates succeed through more intelligent immersion and preparation.
In addition to these professional Leath Group contributions, Ann—as a wife and mother of three—is extremely devoted to her family, church, and community. She has substitute taught kindergarten through 8th grade and is currently the Lower School Fine Arts Coordinator for the St. Thomas Aquinas School Parents' Association Board. Along with this responsibility, she has taught for St. Thomas Aquinas Vacation Bible School. She co-operated a family business until 2005 and works as a freelance artist commissioned to design decorative items for the home and illustrative portraits.
Ann graduated from the University of Notre Dame in 2000 with a BA in Art History and a BA in Art Studio, with a concentration in Illustration, which afforded her the opportunity to study in Rome, Italy.
To remain balanced and healthy, Ann walks and swims. She resides in Dallas, TX, with her husband and three children.