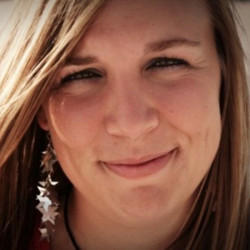 Amanda Forasteros
Amanda Forasteros is a Practitioner Consultant and Faculty Member for Leath Group, LLC—a dynamic curriculum development and intellectual property greenhouse that grows leaders and shapes cultures.
The majority of her career has been defined by translating problems into solutions across four countries in two languages.
After overseeing operations at a Midwest café, Amanda moved south to pursue her passion of advocating for those who struggle to have a voice. Throughout her journey, she's used empathy and communication expertise to uncover problems and create clearer paths to success for individuals, families, teams, and organizations. Essential to her life's work is the desire to assist people in need through empathy and active listening—in English and Spanish—which she has done for business leaders, patient-clients in hospitals, children coming from homes of abuse or neglect, and victims of family violence in need of referrals and resources. Honoring individuals' dignity through a 'hand-up' versus 'handout' approach, Amanda has equipped hundreds of people with the knowledge and tools necessary to more successfully navigate their own lives, to learn to solve problems for themselves and, as a result, to improve their immediate circumstances and longer-term trajectories. She believes fervently that this is best accomplished through a strengths-based and, in some personal cases, a trauma-informed perspective.
Amanda has provided interpretive and professional communication services for Texas Health Presbyterian Hospital and served in key leadership roles in numerous community organizations, the Texas Department of Child and Protective Services, and most recently The Family Place. She has volunteered with Girl Scouts of the USA, Genesis Women's Shelter, mentored, and served at Life Message.
Having earned her Bachelor of Arts in Spanish from the University of Missouri-Columbia, Amanda is currently pursuing her Master of Social Work (MSW) at the University of Texas at Arlington.
Amanda and her larger than life husband, JR., live in Rowlett, TX, where they demonstrate "radical hospitality" to all who enter here. She is a devoted member of Assassination City Roller Derby, a servant in Catalyst Church, an adventurous traveler, a crafter, and a foodie in search of the perfect taco (among other things).